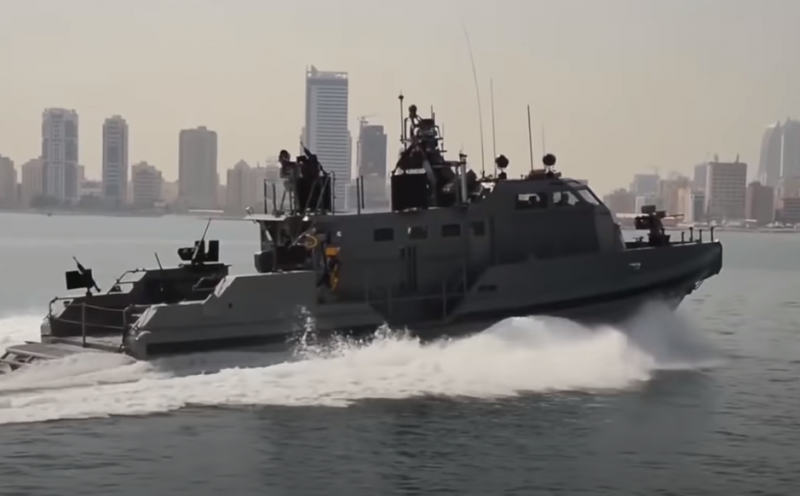 The US Navy will nevertheless write off the newest patrol boats of the Mark VI project, a decision has been made on this. This is reported by The Drive with reference to the budget request for 2022.
History
with "write off - do not write off" the Mark VI patrol boats may end on the decision to write off. The US Navy has made an official decision to get rid of 12 boats, the oldest of which is only six years old. On the possible write-off of boats in the command
fleet
announced in February this year, in April the US Navy changed its mind and here is another statement - "we officially refuse."
Moreover, according to the publication, instead of these boats, the US Navy will not buy anything, but will assign their responsibilities to other ships of the Navy and the Coast Guard.
This
news
can greatly please Ukraine, which is clearly "aiming" at these boats in addition to the 16 that Kiev has already agreed with Washington.
Earlier, the Pentagon announced plans to sell 16 Mk VI boats to Ukraine, totaling $ 600 million, including crew training and technical support. The first six US boats will be handed over to the Ukrainian Navy as assistance, the remaining ten will be bought by Kiev at its own expense. At the same time, it is specified that the delivery of the first two boats will be financed within the framework of the military aid allocated to Ukraine. All boats for Ukraine should be of new construction, the first two have already been laid.
In addition to 16 boats, the United States will supply them with weapons: 32 MSI Seahawk A2 remote-controlled artillery mounts (two per boat) with 30-mm Mk 44 Bushmaster II automatic cannons and other equipment.
The total displacement of the boat is 72 tons, length 25,8 m, width 6,2 m and draft 1,2 m. Max. speed - 45 knots. The cruising range is 690 miles at a speed of 30 knots. The crew of the boat is 10-11 people + a possible landing of 7-8 people.