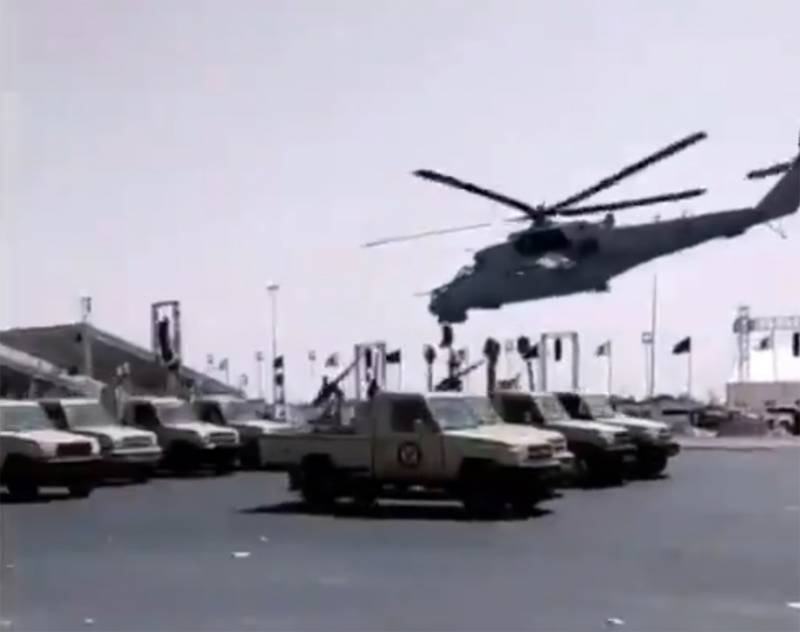 Western observer David Budd reports the appearance of Russian (Soviet)-made attack helicopters in the skies over Libya. As it turns out, we are talking about the Mi-24 rotary-wing aircraft. These helicopters, according to Budd, appeared in the skies over Benghazi, a city controlled by Marshal Khalifa Haftar's Libyan National Army.
According to the latest information, Mi-24 helicopters are taking part in the rehearsal of the military parade. It will be held in Benghazi, and units and military equipment of the LNA will participate in it.
During the rehearsal of the military parade, the Mi-24 flew at an extremely low altitude in the direction opposite to the direction of movement of ground vehicles. At the time of the flight, dozens of army off-road vehicles were moving across the territory allocated for the rehearsal. Such pickups were actively used by the army of Khalifa Haftar in hostilities against the army of the so-called Government of National Accord (Unity) of Fayez Sarraj, actively supported by Turkey. Heavy machine guns or ZU (anti-aircraft guns) are usually installed on pickups.
At the moment, there are no battles between the LNA and PNS. The parties to the conflict agreed to a truce. At the same time, it is known that the PNS troops were going to move to the east of the country in order to take control of Benghazi, but they stopped.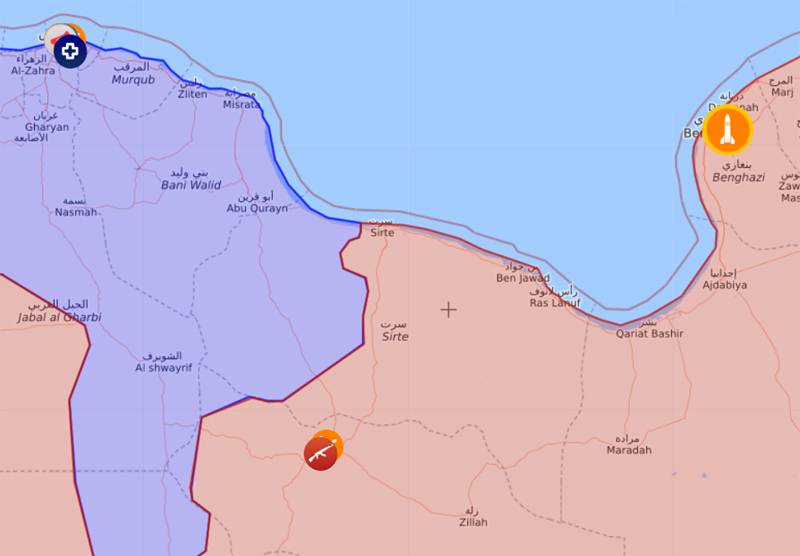 Blue indicates the territory of control of PNS, red - LNA
The reason was the formidable statement by the Egyptian authorities that if the militants on the side of the PNS move "even a meter" east of Sirte, Cairo will enter Libya
tank
division.