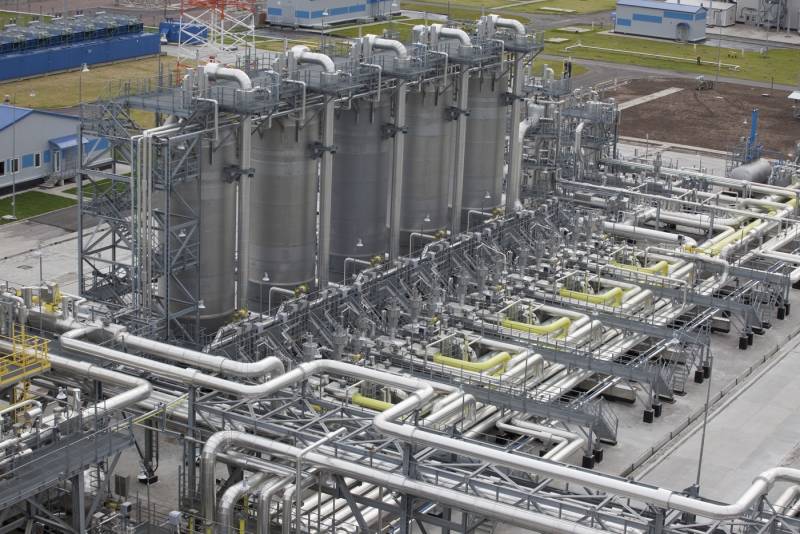 Russia reacted to the statement of the US Secretary of Energy on Russian natural gas. The head of the US energy department Jennifer Granholm expressed regret over the fact that Russian gas is actively bought and used in a number of countries around the world. According to her, this affects the ecology of the planet, since "Russian time is the dirtiest form of natural gas in the world."
Ms. Granholm made her statement during a congressional hearing when she was asked to comment on her attitude towards the construction of the Nord Stream 2 gas pipeline.
Granholm added that she opposes the construction of the SP-2. At the same time, the US Secretary of Energy said that she expresses the opinion of the entire Ministry of Energy, saying that the pipeline "passes through the dirtiest form of natural gas, which is very dangerous."
Russian experts, commenting on the statements of the American official, note that Granholm actually made the entire US Department of Energy a mockery, and add that it is regrettable when such incompetent persons occupy such high positions.
Alexey Pushkov, a representative of the Federation Council of Russia, also expressed his opinion. According to him, Granholm forgot to mention how the American gas supplied to Europe differs from the Russian one.
According to Pushkov, the head of the US Department of Energy forgot to remind that US gas "consists of molecules of freedom."
Jokes have already begun to emerge on the internet about Granholm's statements. A few examples:
Sanctions will be imposed against Russia for unwashed, dirty gas.
If Russian gas is dirty, Europeans will have to flush it before using it.