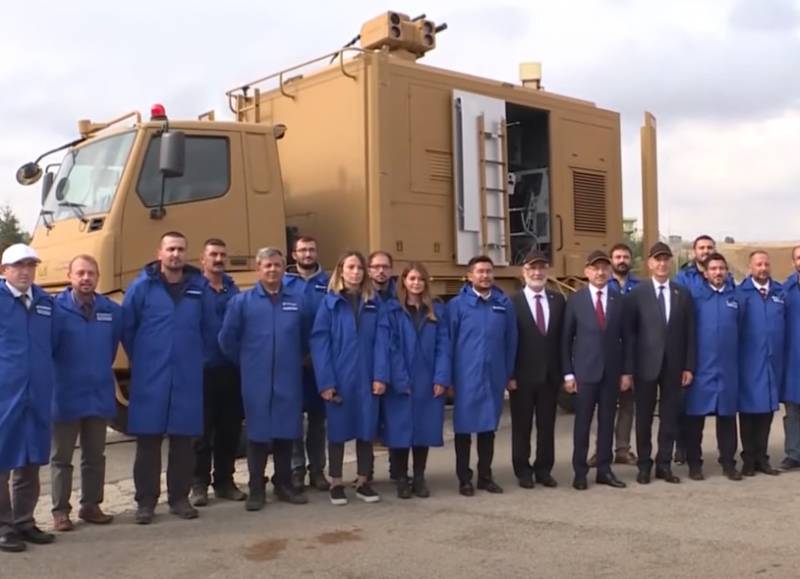 Turkey announced the start of serial production of ALKA combat laser systems (BLU). Turkish combat lasers, as noted by the manufacturer - the Roketsan company, can destroy small unmanned aerial vehicles (UAVs). Also, a combat laser can be used to remotely detonate mines and improvised explosive devices. It is argued that ALKA can also be used to neutralize certain ammunition - for example, mortar mines. At the same time, the main purpose is still to protect against drones.
The general director of the aforementioned Turkish company says that combat laser installations will soon begin to enter service "to protect critical facilities."
The ALKA system consists of a laser cannon, a radar system, a jamming system, and a power supply system.
As noted, the radar system itself identifies objects that may pose a danger to the protected area. The power of the laser installation is 2,5 kW, which is said to be enough to destroy the UAV. At the same time, it is not specified how long ALKA must act on the drone in order to destroy it in flight. Using the jamming system, the drone can be deactivated.
Roketsan says the laser warhead is "also effective against a swarm of drones." It has an automatic control mode, including an automatic target tracking and tracking mode.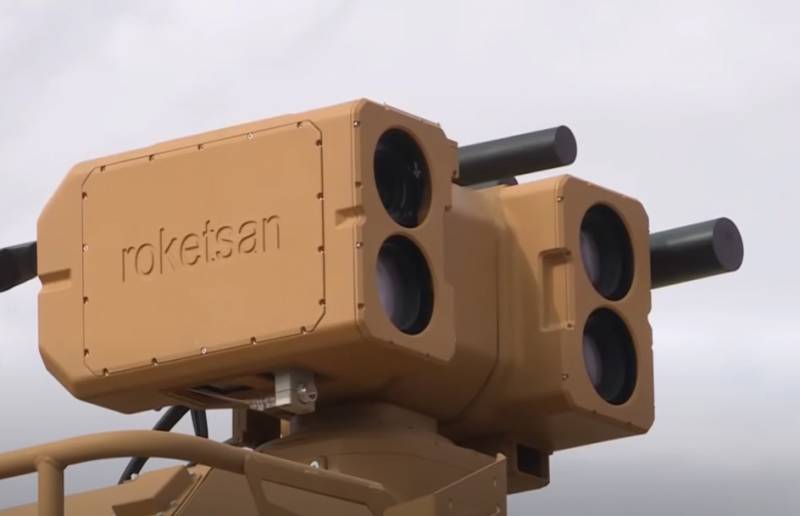 Some performance characteristics:
The maximum distance for jamming is 4 km, the effective range of the drone is 500-1000 m, the maximum target speed is 150 km / h, the beam deflection is 1 mm per 8 km.
BLU ALKA is proposed to be used to protect the perimeter of military units, residential areas, security of airports and airfields.
The unit can be installed on a vehicle platform for mobility.
Experts called BLU ALKA the Turkish analogue of the Russian "Peresvet".