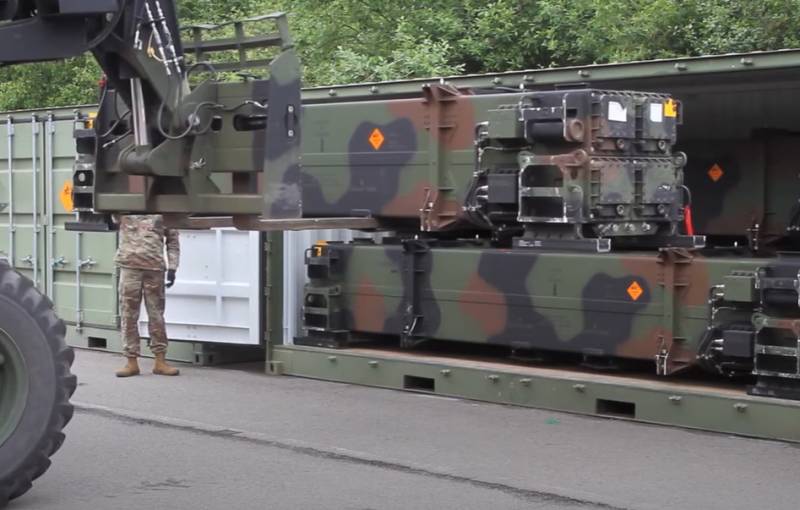 In Japan, the US Army opened a storage facility for Patriot missiles. This, as noted, provides an opportunity for a more rapid deployment of this missile defense (ABM) system. The storage facility is a monolithic reinforced concrete facility located at Kadena Air Force Base, Okinawa Island.
The storage area is 158 square meters, it consists of two main buildings designed to store the Patriot launcher and a stock of anti-aircraft missiles. The buildings are equipped with modern cooling and humidity control systems. Their battalion will celebrate 2021 years of presence in Okinawa in 15, according to unit commander Lt. Col. Rosanna Clemente in charge of the facility.
In a nutshell about the Patriot system
The MIM-104 missile used in the Patriot system is a single-stage surface-to-air guided missile designed for the US Army's anti-missile defense system. This missile is manufactured by a US Department of Defense contractor.
The PAC-1 version has a weight of 700 kg and a length of 5,8 m, its range of action of the modernized version is said to be 70 km, and a speed of Mach 2,8. This system was used during military operations in the Middle East.
Storage building architecture and design
The storage building was developed with the use of virtual (augmented) reality technologies, allowing to make a virtual tour during the design period. This facilitated the coordination of the activities of all project participants and became a guarantee of the architecture and design compliance with the customer's requirements. This is what the Japanese media write. It was noted that during the implementation of the project, it was possible to save money, since local building materials were used.