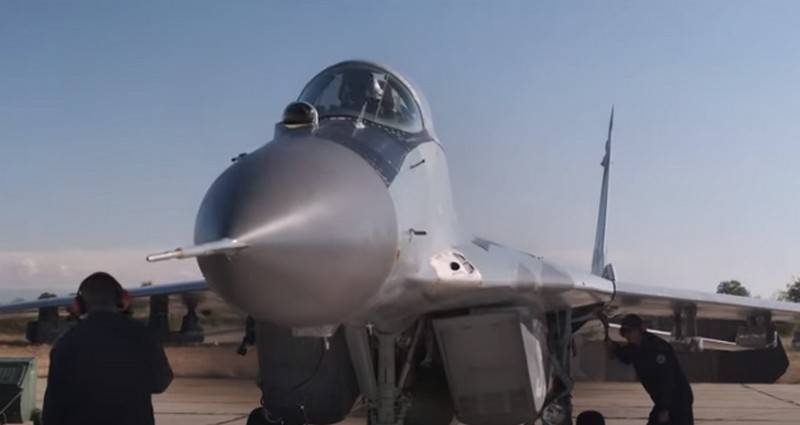 In the last days of the work of the previous Bulgarian government, on April 28, the Ministry of Defense quietly signed an additional agreement with the Russian corporation MiG, within the framework of which a new delay was recorded in the repair of fighters. At least that's what Bulgaria itself says.
Within the framework of the agreements reached, force majeure circumstances are indicated that prevent the execution of the contract on time.
We are talking about serious delays due to the coronavirus, as well as the inability to send Russian specialists to the Graf Ignatievo airbase due to measures against the epidemic.
- noted in the Bulgarian edition "Capital".
Now the Russian manufacturer is given additional time (17 months) "to fulfill their obligations." The statement is strange, especially if we talk about the fact that the Bulgarian itself closed the borders due to the pandemic for the entry of technical specialists. In this regard, the question is, who exactly
Earlier, a contract was signed with the Russian Federation worth $ 6 million, providing for the extension of the service life of 10 RD-33 engines, which are equipped with the MiG-29 of the Bulgarian Air Force. In total, it is planned to use five vehicles of this type, while the F-2024 will take over on combat duty in 16.
Until then, Bulgaria is likely to be forced to resort to the services of the Russian Federation to repair the MiG-29
- stated in the publication, explaining that when repairing fighters in Poland or Ukraine, "our country runs the risk of getting bogged down in legal disputes."
Moreover, the corresponding threats have already been received when Bulgaria ordered work in Poland in 2015. In connection with the agreement with Warsaw, criminal proceedings were opened against the then Minister of Defense Nikolai Nenchev, he was acquitted only this year.
Due to constant delays in the repair of the Bulgarian MiG-29, a lawsuit was filed against the manufacturer in the amount of almost 1 million euros. However, in the end, the claims were only partially recognized - for about 186 thousand euros.