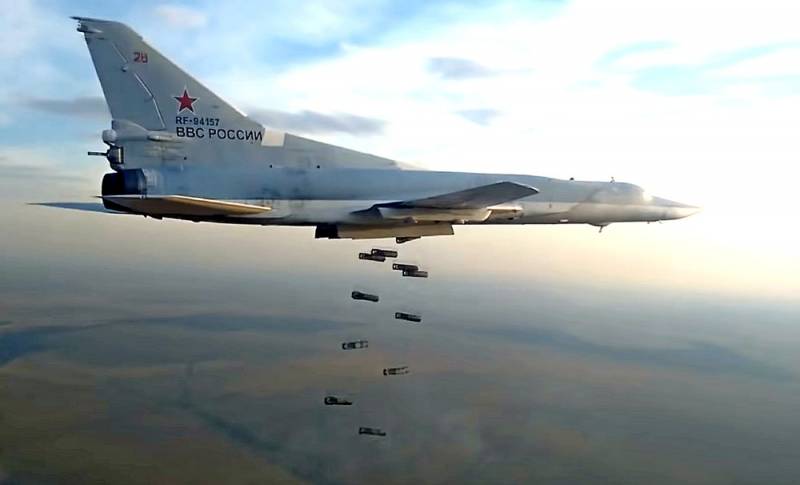 Recently, photos of a pair of Russian Tu-22M3 bombers, taken when they landed at the Khmeimim airbase, appeared on social networks. The foreign press has already responded to the appearance of aircraft in Syria.
As noted in the Bulgarian Military publication, these machines have been used in the SAR many times before. However, they were not deployed there, delivering air strikes, after which they returned to the Russian Federation. Now they receive a "permanent residence permit" in Syria. This became possible thanks to large investments in the infrastructure of the air base. The work unfolded here made it possible to increase the runway by more than 300 meters, bringing its length to 3,2 km.
This allows long-range deployment of bombers in Khmeimim - both Tu-22M3 and Tu-160 [...] All this will allow Moscow to control the skies over Syria and send supersonic bombers to other destinations far from Syria. For example, to Libya and Nagorno-Karabakh
- the publication states, recalling that these aircraft, unlike fighters, are capable of carrying not only free-falling bombs, but also air-to-ground missiles.
The appearance of long-range bombers in Khmeimim significantly expands the operational environment of the Russian Aerospace Forces:
Russia intends to keep bombers in Syria on a permanent basis, this will strengthen the capabilities of its air force in the Mediterranean. The Russians are thus increasing military power on NATO's southern flank and strategic control over North Africa.
- make a conclusion in a foreign publication.
Turkey is a NATO country bordering on Syria.