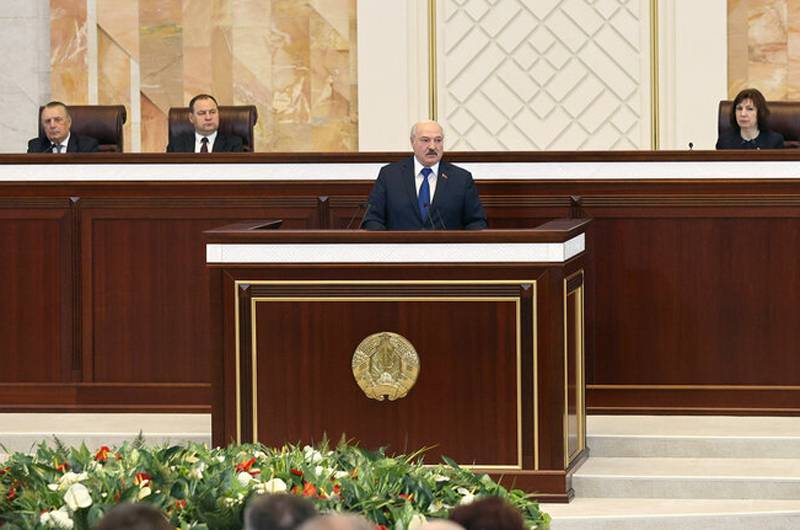 The office of the Polish government continues to actively comment on the forced landing of a Ryanair plane in Minsk and the arrest of the former editor-in-chief of the Nexta channel, Roman Protasevich. The head of the Chancellery Michal Dvorczyk spoke about the actions of the Belarusian authorities.
According to a representative of the Polish Cabinet of Ministers, "today more and more countries cannot come to terms with the actions of the Belarusian authorities".
Yard:
Three countries have already blocked air traffic for the planes of Belarusian airlines: ours, Lithuania and Ukraine.
According to Dvorchik, "Minsk's actions cannot be tolerated". Also, the head of the Polish government office believes that "Lukashenko is becoming more and more unpredictable."
Michal Dvorczyk:
Lukashenko is spinning a spiral of violence. And this applies more and more to Belarusian citizens, against whom a policy of repression is being pursued. We have no reason to believe that the situation will improve in this regard.
On the eve of the President of Belarus Alexander Lukashenko, during his speech, said that the enemies of Belarus decided to move from incitement to riots to the stage of "strangulation". At the same time, Lukashenko believes that individual Telegram channels, which began their activities as anti-Belarusian, now "direct it against Russia." It should be recalled that on Friday Alexander Lukashenko will meet with Vladimir Putin in Russia. And on the eve, the President of Belarus was offered to open air communication with the Russian Crimea. Official Minsk has not yet responded to this proposal.