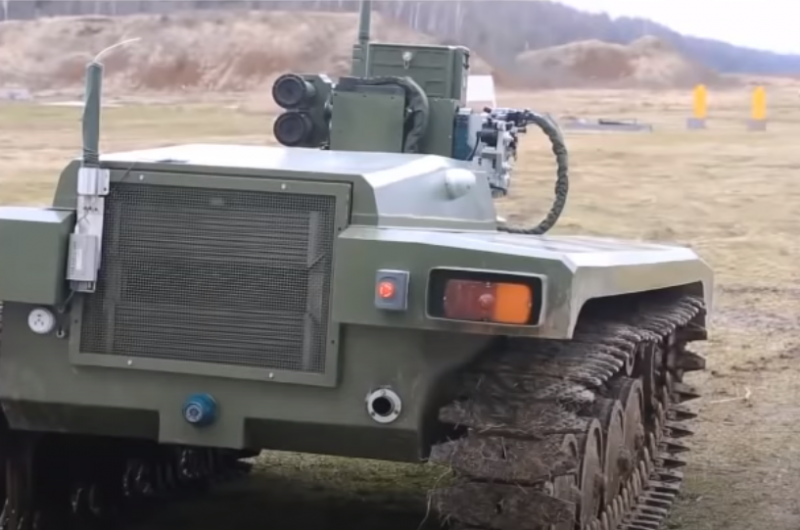 The Marker robotic platform, developed by the Advanced Research Foundation, has passed the next stage of live-fire tests. The FPI posted the video of the testing on its YouTube channel.
The video, about 2 minutes long, shows the combat firing of the "Marker" from a machine gun installed in the combat module in various modes. During the tests, the following were worked out: target locking and shooting when controlled by the operator, automatic shooting at stationary and moving targets, as well as automatic movement around the range. At the end of the video, the robot wrote the word "Hurray" on the shield with a machine gun.
The video description is missing any additional test information.
The beginning of tests of the robotic platform "Marker", created jointly by the Foundation for Advanced Research and NPO "Android Technology", was announced in early March 2019. The platform is designed in a modular fashion. In the future, such a technical solution will make it possible to quickly replace the payload, observation systems, and also upgrade the robot.
The ultimate goal of the Marker project is to create a completely autonomous complex capable of independently performing a wide range of works. The operator will be able to set a task, and the robot will solve all other issues on its own - to build a route, look for a target and use weapons.