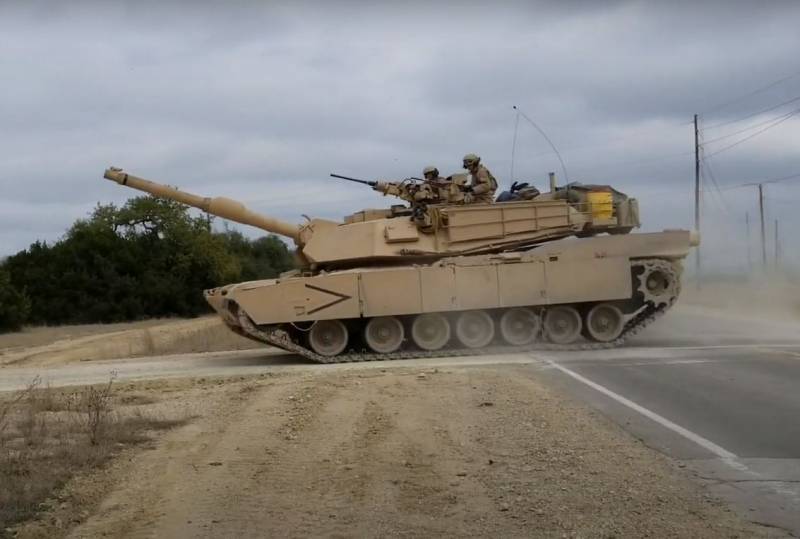 For a long time
historical
1-th
tank
the battalion was the pride of the United States Marine Corps. However, the inexorable time turned out to be merciless to this military unit. Commandant General of the Marine Corps David Berger began restructuring the corps. The closure of the Twentynine Palms center in California was followed by the disbandment of the last active Marine armored battalion.
The California-based 1st Marine Tank Battalion was first deployed at the start of World War II. As part of the 1st Marine Division, a tank battalion was deployed to Guadalcanal in the Solomon Islands.
The decision to eliminate (disband) the last US ILC tank battalion fits into the new vision of the Marine Corps as more mobile and lighter, ready for war with such potential US rivals as China and Russia. Since General Berger took over as Commandant of the United States Marine Corps, the Marines have begun to cut spending in a number of ways. In March 2020, Berger announced the need to reduce tanks.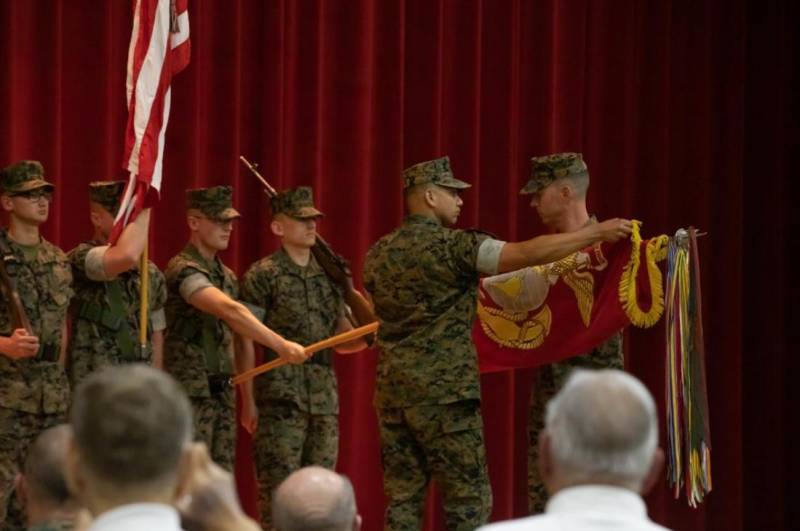 Disbandment Ceremony of the 1st Tank Battalion USMC
In the 14 months that have passed since the corps commandant's statement, almost all of the Marine Corps tanks have been transferred to the American army. By 2023, KMP plans to complete the transfer process. Earlier in May 2021, the 2nd Marine Tank Battalion, based at Camp Lejeune in North Carolina, was disbanded. When it was disbanded, the commander of the 2nd Marine Division, Major General Francis Donovan, emphasized that the 2nd Tank Battalion had passed a glorious battle path from Iceland in 1941 to Afghanistan today, and was the pride of the 2nd Marine Division.
The tanks that were in service with the Marines are transferred to the army, and the Marine Corps tankers were offered three options for further self-determination: the first option is to continue serving as part of tank crews in army units, the second option is to change their military specialty within the Marine Corps, the third option - early departure from military service.
Currently, as noted by the Marine Corps personnel and reserve representative, Major General Jordan Cochran, 151 tankers have applied for transfer to other positions within the corps, 121 people want to retire early, 12 people want to retire. 89 officers in the officer corps demanded a transfer to other units of the Marine Corps, 2 people asked for early resignation and 2 people were going to retire. Nobody asked for a transfer to army units.
The last commander of the 1st Tank Battalion, in his farewell speech, expressed the hope that the armored units would someday return to the Marine Corps.
I sincerely hope that if the need for tankers ever arises again, the fighting spirit that has been inherent in our battalion for most of a century will be resurrected and inspire the next generations of Marines, as it was on November 1, 1941.
- Lt. Col. Benjamin Adams emphasized during the ceremony.