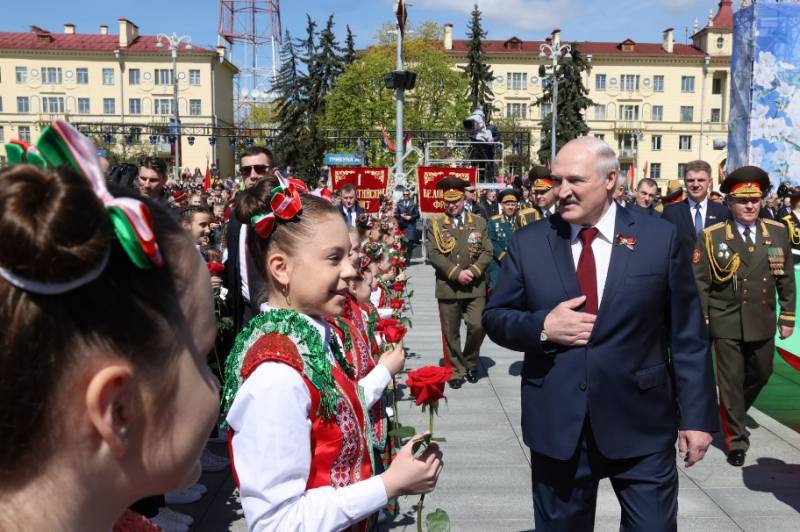 The West is in no way able to influence the actions of the Belarusian president and the situation in the state he heads, although it is trying to do so. And while the United States and Europe make loud and ineffective statements, Alexander Lukashenko does not pay attention to them and skillfully plays his cards.
This is how the deputy head of the Eurasian Center of the Atlantic Council, Melinda Haring, argues in an article published by The National Interest (NI).
She believes that in fact the Belarusian opposition can be considered completely defeated. The last blow to her was the landing at the Minsk airport of a passenger plane, on board of which was the administrator of the opposition Telegram-channel NEXTA Roman Protasevich. He made an elementary mistake by ordering a plane ticket, the route of which ran over the territory of Belarus.
The expert believes that NEXTA played a key role in the Belarusian protest movement, but after Protasevich's arrest, the channel will not be able to continue its activities. And this, according to Haring, will reduce all protests to zero.
The actions of the West against the President of Belarus were described by the ex-Ambassador of Canada in Kiev:
Lukashenko is acting absolutely logically, drawing lessons from those nine months of sluggish international response to repressive measures since he stole the Belarusian elections.
Yesterday the plane of the Irish airline with 170 passengers on board, including Roman Protasevich, made a flight from Athens to Vilnius. When he flew over the Belarusian territory, under the pretext of the information received about the bomb planted, the airliner was planted at the Minsk airport, where the ex-editor-in-chief of the Telegram channel NEXTA was detained by law enforcement officers.