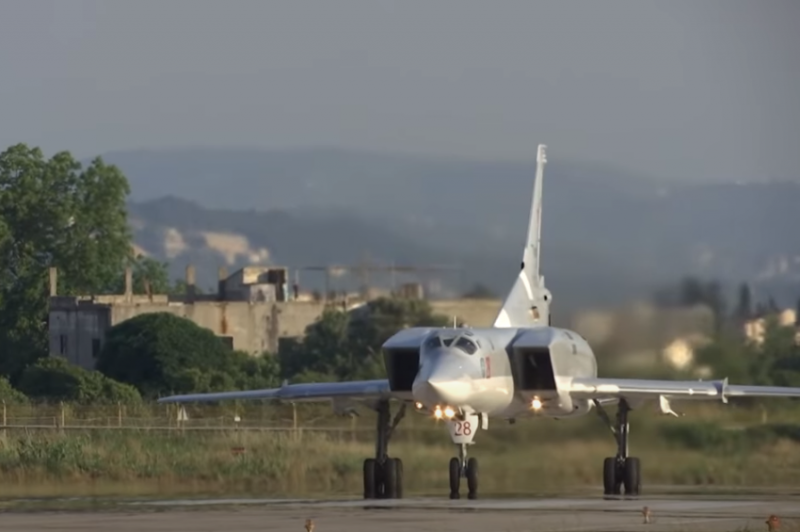 The United States reacted to the transfer of three long-range bombers to the Khmeimim airbase. According to The Drive, by placing the Tu-22M3 in Syria, Russia is increasing its military presence in the Middle East.
According to the author of the article published in the magazine, the deployment of bombers on the territory of Syria will significantly increase the bomb load during attacks on terrorists, as well as increase the military presence in the region. In addition, he notes, it is possible that the Russian military intend to test the modernized Tu-22M3 in combat conditions.
He draws attention to the fact that earlier the Russian Aerospace Forces could not place heavy aircraft at their only airbase in Syria, but the reconstruction of the second runway made it possible for long-range Tu-22M3 bombers to land on the base. At the same time, he does not rule out that Russia will later deploy strategic missile carriers Tu-95MS and Tu-160 in Syria.
According to the author, Russia is expanding the geography of its strategic and long-range bombers, adding a new airfield in Syria to the airfields in the Arctic, Venezuela and South Africa. Using this airbase as an airfield for bombers will allow Russian aircraft to strike throughout the Middle East and North Africa.
The author also draws attention to the fact that the arrival of Russian bombers in Syria coincides with the departure of the Royal
fleet
Great Britain led by the aircraft carrier HMS Queen Elizabeth. The Russian Defense Ministry has announced Tu-22M3 flights over the Mediterranean Sea, and as you know, the main targets of Soviet / Russian bombers are still aircraft carriers, he adds.