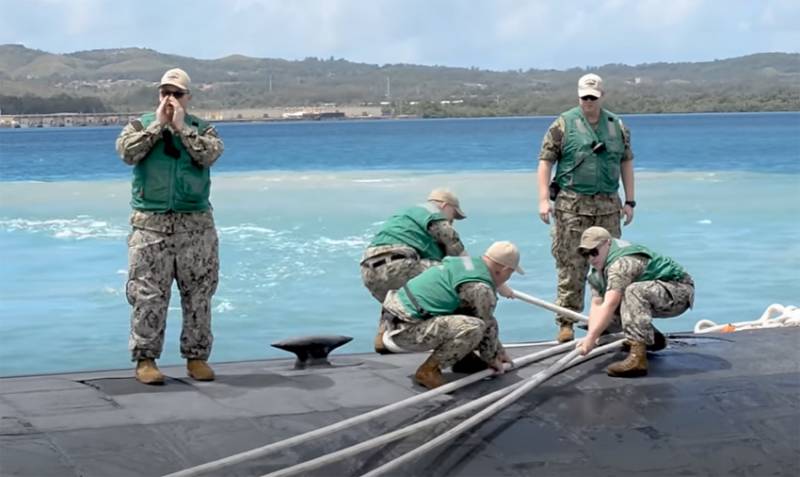 In the near future, the territory of Guam may start a lawsuit against the US authorities. At stake is $ 160 million, which the civilian administration of the island wants to receive for clearing a dump hazardous to human health, the appearance of which is associated with the long-term presence of American sailors in Guam.
The island of Guam is the southernmost part of the Mariana Islands and has the status of an unincorporated organized territory of the United States, that is, not part of the American state, but under its control.
Guam is currently the largest strategic base for the US Air Force and Navy in the Western Pacific. Located on the island, Andersen Air Force Base and Apra Harbor Naval Base together occupy a third of the area of ​​Guam. Given the seventy year
history
operation of military bases, one can imagine how much waste has accumulated in the landfill.
Back in the 1940s, the US Navy set up the Ordot landfill on the island of Guam, where toxic military waste was buried. In 1950, control of the landfill was transferred to Guam. At present, the landfill territory is part of the Chalan-Pago-Ordot municipality, whose population is about 7 thousand people.
The island's civilian administration has operated the landfill for decades with little regard for environmental protection. This ultimately caused discontent on the part of the American administration.
In 2002, the US filed a lawsuit against the Guam administration because the landfill was polluting the environment. In 2004, Guam agreed to close the landfill and take measures to prevent pollution of the environment with waste from the landfill. On December 14, 2007, the Chief Justice of the Guam District Court issued a court order demanding the immediate closure of the Ordot landfill as it posed a serious threat to the health of the population of nearby villages.
However, in 2017, the position of the island's authorities changed. Guam has filed a lawsuit against the United States, arguing that it is the American authorities who must compensate the island for the costs it incurred to clean up the landfill, amounting to more than $ 160 million. The first instance court granted Guam's claim, but the appeal court dismissed it.
Guam is convinced that it is the American authorities, or rather the military department, that must compensate for the significant funds that the island spent on cleaning up the landfill. Moreover, the waste from the US naval base was stored at the landfill, which poses a certain danger to human health.
It is worth noting that the problem of waste storage in Guam is quite acute, especially if we remember that the United States intends to expand its military presence in the western part of the Pacific Ocean. In the concept of strategic confrontation with China, Guam is assigned a particularly significant role, and this implies not only the preservation of American military facilities on the island, but also their possible expansion.