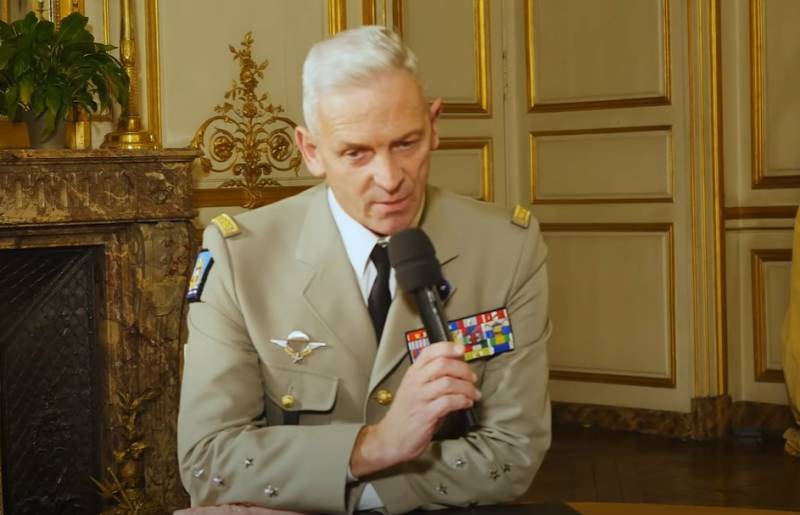 The French press published an interview with the Chief of the General Staff of the French Army, General François Lecointre. It was dedicated to "the growing number of challenges for the French state." General Lecointre predicted that "by 2030, the likelihood of armed conflict will increase significantly." In this case, we are talking about military conflicts in which France itself can participate.
Attention is drawn to the fact that the general sees the main danger for France not so much in the growing number of illegal immigrants, pandemic, and terrorism, but in Russia and China. According to Lecointre, it is these states of the world that "challenge the world order." Apparently, we are talking about the "world order" that was established all these years by the United States of America and which, judging by the general's rhetoric, was quite satisfactory for the French elite.
The general notes that the international terrorism of France, of course, threatens, but "by 2030 there will be other challenges."
The journalists directly asked the Chief of the General Staff of the French Armed Forces about what specific threat Russia poses to the country. According to General Lecointre, "This threat to France from Russia can be seen in the example of Ukraine."
Lecointre:
Russia is carrying out a large-scale rearmament. She, like China, is becoming a very aggressive rival. And this rivalry is imposed everywhere: from submarine forces to outer space. While we are in the stage of rejection of the current situation.
According to the general, France is worried that Russia is "trying to weaken the democratic model." At the same time, Lecointre said that the presence of the Russian Federation in Africa, as well as the presence of China and Turkey there, "is destabilizing."
Apparently, according to the general's logic, only the French presence can have a "stabilizing" character in Africa. At the same time, the general does not say where, in this case, the stabilization of the situation in the state of Mali, in which the French contingent has been present for many years ... Lecointre on this occasion states that "the presence there is likely to be long."
French general:
The future of Europe is based on defense and security. While we are at a crossroads. If you make a mistake, you can turn to the direction in which Europe will simply disappear from the international arena.
And what is the presence of Europe in this arena now expressed? In the endless exaggeration of the sanctions theme, the implementation of Washington's directives and the promotion of their "values" where such values ​​are frankly alien?