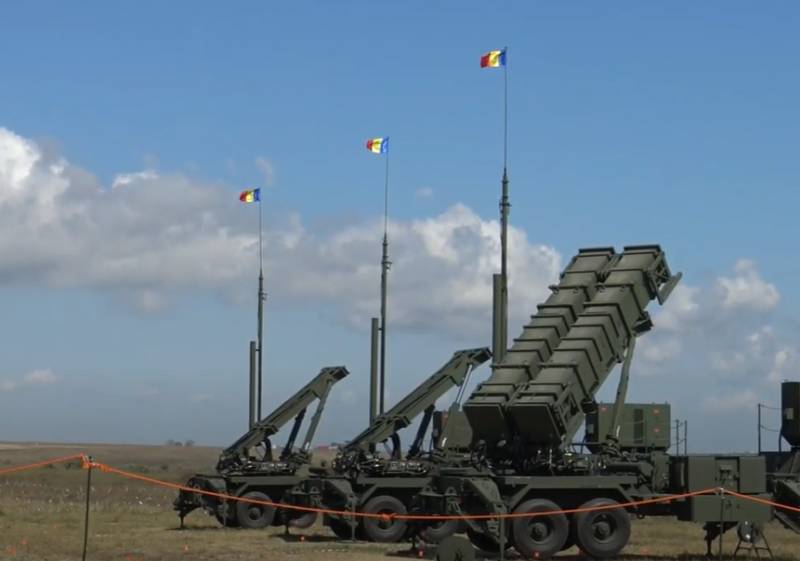 It became known that another Patriot anti-aircraft missile system was delivered to Romania. The first such system was installed by the American military on Romanian territory last fall. The official reason for the delivery of the additional complex by the American side is presented as follows: "In response to the concerns of NATO member states in the Black Sea region."
The reports say that the latest version of the air defense missile system, an upgraded version of the "Patriot" PAC-3 +, has been delivered to Romania. At the same time, it was stated that a total of seven Patriot air defense missile systems with 56 MIM-104E missiles and seven (or eight) AN / MPQ-65 radars will be delivered to Romanian territory.
Officially, the air defense systems are transferred to the Romanian armed forces, however, according to some reports, the management of these complexes is carried out under the supervision of American officers.
The real reason for the increase in the number of Patriot air defense systems in Romania is not at all related to the fact that some of the Black Sea NATO members are concerned about "the state of security in the region." The reason is that the United States needs to implement a plan to strengthen its military presence in the Black Sea region, as well as to "cover" its anti-missile defense facility in Deveselu, Romania, with air defense systems. Recall that this is one of two American missile defense positioning areas in Eastern Europe. The second is located in the Polish town of Redzikowo. Initially, the United States stated that these missile defense facilities were designed to "protect Europe from Iranian missiles." When Russia called on Washington to provide documentary evidence of this, the US offered to take their word for it.