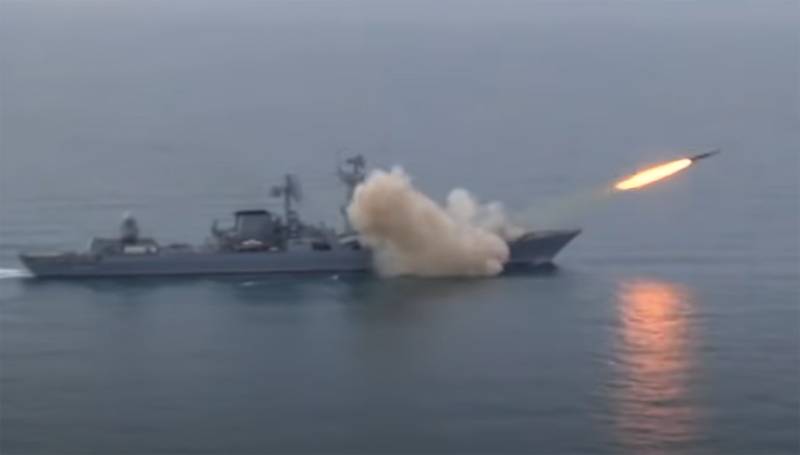 Reports are confirmed that the cruiser "Moskva", which is the flagship of the Black Sea
fleet
Russia, should soon go out on its first campaign after major repairs and modernization measures. GRK "Moscow" has been under repair since 2016.
The fact that the missile cruiser of the Russian Navy is preparing to go on a long voyage,
сообщают
Izvestia citing sources in the defense department.
The messages say that at the moment there is an agreement on the route of a long hike. Earlier, other sources reported that the "Moscow" GRK, after repair and modernization, could go on a hike in the Mediterranean. At the moment, the main military department does not comment on these reports.
About a month ago, the flagship of the Black Sea Fleet of the Russian Navy went to the Black Sea for firing. The firing, carried out with the use of the Vulcan anti-ship missiles (a development of the Basalt system), took place, according to representatives of the fleet command, normally. The target was hit from a distance of about 30 km. The P-1000 Vulcan entered service in the late 1980s. The carriers of such anti-ship missiles are Project 1164 Atlant cruisers, to which the Moscow State missile complex belongs.
The commander of the Russian Black Sea Fleet, following the results of the first missile firing after the repair of the cruiser, noted that the crew had proven the ability to solve tasks for their intended purpose - to strike the ship's main missile system.