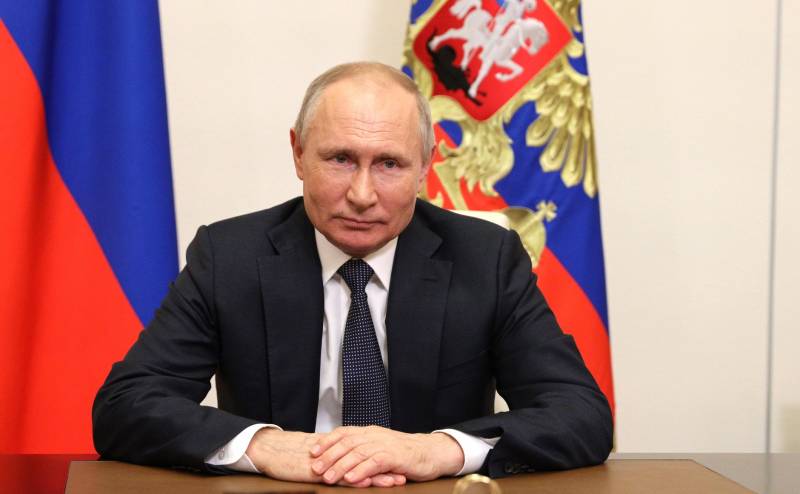 Ukraine is reacting to a statement by the press secretary of the President of the Russian Federation regarding possible negotiations between Vladimir Putin and Vladimir Zelensky. Answering a question from journalists about possible issues for discussion by the presidents at a probable meeting, Dmitry Peskov pointed out that certain issues will not be discussed during such a meeting. For example, as Peskov noted, Vladimir Putin is not going to discuss the Crimea issue with Zelensky.
According to the head of the Kremlin press service, this issue cannot be brought up for discussion for the simple reason that Russia does not discuss its own territories with foreign leaders. Peskov noted that Crimea and Sevastopol are an integral part of the Russian Federation, and there is no point in discussing this with the President of Ukraine.
At the same time, Peskov noted that the Kremlin knows about Ukraine's desire to discuss the issue of Crimea.
Dmitry Peskov recalled that the Basic Law of the Russian Federation contains an article that assumes responsibility for discussing the issues of alienation of Russian territories.
Putin's spokesman:
Discussion of the alienation of Russian territories is a criminal offense.
In Ukraine, reacting painfully to Dmitry Peskov's statement, they note that "it is extremely important for Zelensky to raise the issue of Crimea and Donbass, and also to demonstrate to Putin that Ukraine has international support in these matters." At the same time, it remains not entirely clear what is meant by the words about Zelensky's demonstration to Putin "the presence of international support." Are you going to show a photo with the presidents of Poland and Estonia? ..
Zelensky himself said earlier that a meeting with the President of the Russian Federation is being prepared. At the same time, it is not yet clear when and where it will take place. The Ukrainian president proposed the Vatican as an option, calling it an "independent platform".