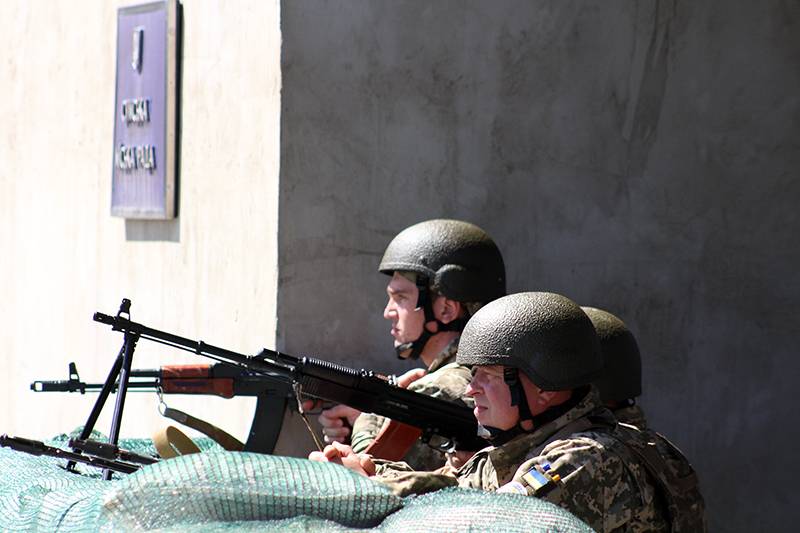 In Ukraine, territorial defenses are preparing for hybrid attacks. In particular, the Sumy Territorial Defense Brigade held exercises in Sumy, whose servicemen, together with units of the National Police, National Guard, and the State Emergency Service, yesterday, May 22, worked out ways to counter attempts by illegal armed groups to seize government bodies.
This is reported by the Ukrainian edition of Defense Express.
The next regions of Ukraine, where similar exercises will be held, will be Chernigov and Kharkov, which, like Sumy, border on Russia.
The event in Sumy was inspected by the Commander of the Ground Forces of the Armed Forces of Ukraine, Colonel-General Alexander Syrsky. The exercise was also attended by the Minister for Veterans Affairs of Ukraine Yulia Laputina and the head of the Sumy Regional State Administration Vasily Khoma.
The tasks of the Sumy reservists from the territorial defense brigade included strengthening the protection of the Ukrainian border, protecting important objects of state authorities, controlling settlements and fighting sabotage and reconnaissance groups. One of the practical tasks was to work out the means of countering the seizure of the administrative building where the regional state administration, as well as the regional and city councils are located.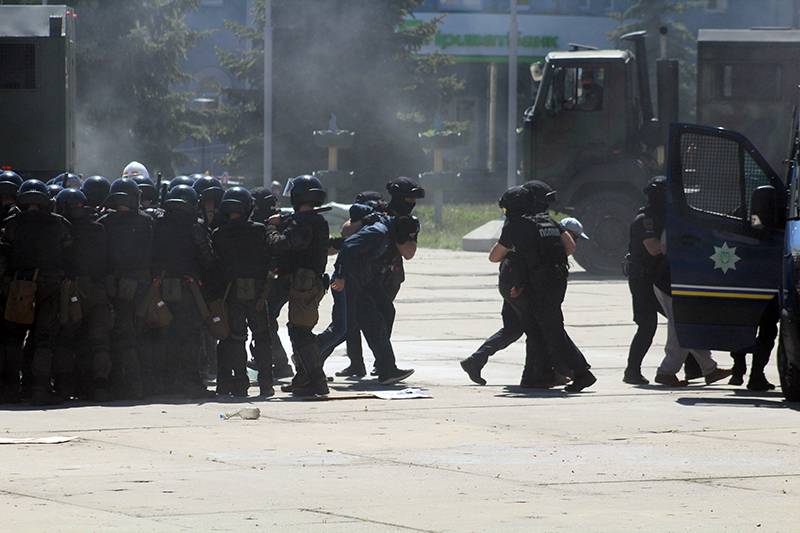 The Commander of the Ground Forces of the Armed Forces of Ukraine, Alexander Syrsky, noted that many of the soldiers of the Sumy territorial defense have experience of fighting in the Donbass.
They form a reliable outpost against any threat.
- said the Ukrainian general.
Earlier, the Deputy Prime Minister of Ukraine for European and Euro-Atlantic Integration Olga Stefanishina said that NATO plans to send specialists to this country in the field of countering "hybrid attacks".