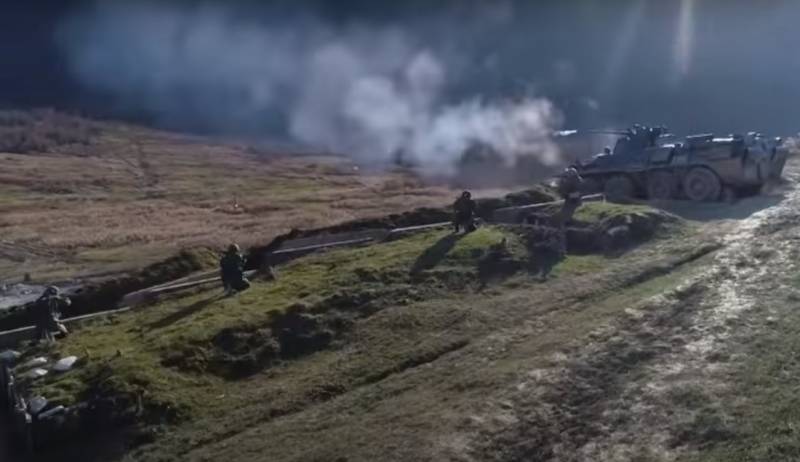 Exercises of servicemen of the 7th military base of the RF Armed Forces, Abkhazia
More than ten years have passed since Georgia lost 20% of its land as a result of the intervention of Russian troops. However, the process of territorial losses did not end there - the border line continues to shift in favor of Moscow.
Russia is pursuing a policy of "borderisation", which implies the gradual rejection of an even larger Georgian territory by expanding the zones of "occupation"
- writes British columnist Natia Seskuria on the pages of RUSI, describing the tactics chosen by Moscow.
We are talking about moving the border line inland. As a result, it is now 400 meters from the only highway connecting western Georgia, including its Black Sea coast, with the rest of the state. At the same time, part of the 830-kilometer Baku-Supsa oil pipeline (1605 m) was also under the control of the Russian side.
Apparently, this is precisely why the British RUSI institute continues to raise the Georgian agenda - the specified "pipe" that transports hydrocarbons from Azerbaijan to the Black Sea terminal of Georgia belongs to the BP corporation headquartered in London.
There is a gradual seizure of territories [...] Tbilisi should force its Western allies to respond with practical tools, such as imposing tougher sanctions against Russia, to prevent further violations of international law on Georgian soil
- calls on the British observer, concerned about the placement of the "pipe" BP in the territory, which was under the control of the Russian Federation.