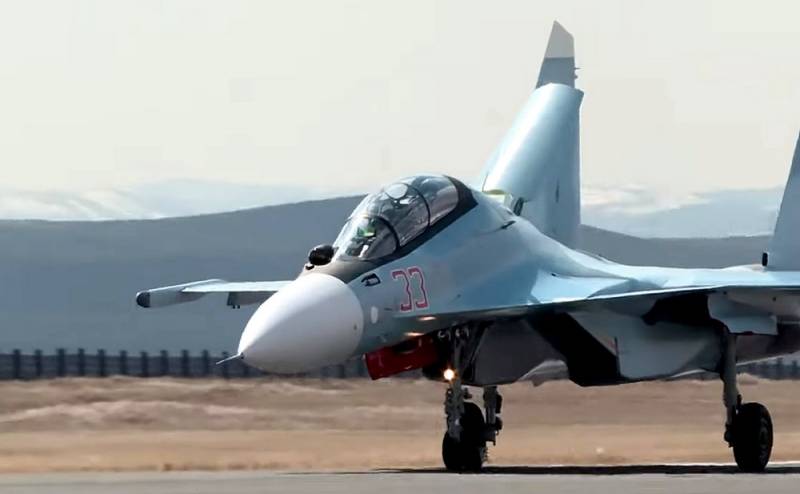 The incident with the Russian Su-30SM fighter took place in Crimea. Two pilots reportedly ejected from a fighter on the ground.
According to sources in law enforcement agencies referred to
TASS
, the incident occurred on Friday at the Saki airfield in the Crimea while preparing a fighter for takeoff. The ejection system of the Su-30SM fighter standing on the ground worked abnormally while both pilots were already in the cockpit. As a result of the incident, both pilots survived, and the technician received burns.
At the same time, the details of the incident were not reported.
The press service of the Southern Military District confirmed this fact, but did not provide details either.
On May 21, during the preparation for the planned flight of the Su-30SM aircraft, an abnormal operation of the ejection system occurred at the Saki airfield. Nobody was hurt as a result of the bailout. Both pilots are alive
- said in a statement.
Note that this is the second message about abnormal operation of the catapult system since the beginning of this year. On March 23, in preparation for the departure of a long-range bomber Tu-22M3, ejection seats worked at an airfield in the Kaluga region, as a result of which three members of the aircraft crew died, one remained alive.