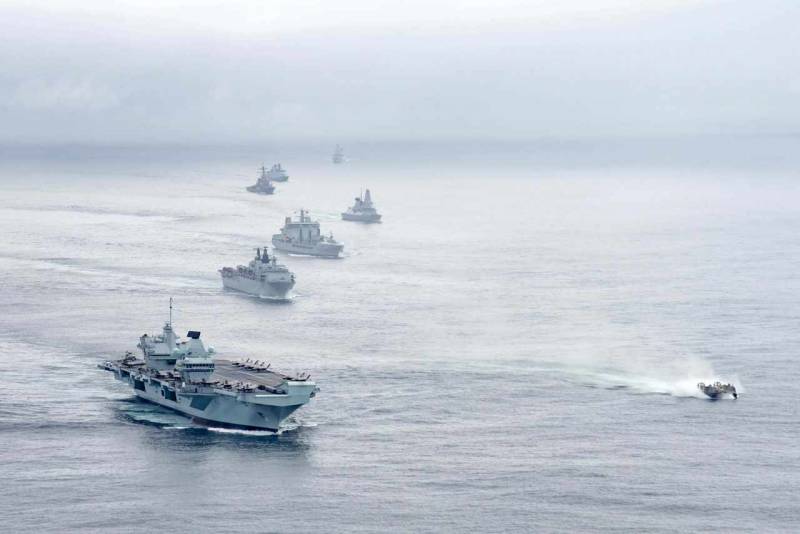 Joint NATO forces conducted naval exercises in the North Atlantic. As the American edition of The Drive writes, during the exercises, they practiced repelling the offensive of the Russian army with a strike on the "Baltic region".
In the North Atlantic, a large-scale exercise Ragnar Viking took place, in which the Royal Navy of Great Britain, the US Navy, as well as the French Navy and the Royal Norwegian Navy took part. The most numerous group was fielded by the British and Americans, the French and Norwegians were limited to one frigate and a frigate with a corvette, respectively.
The British AUG consisted of two destroyers, two frigates, an Astute class nuclear submarine, an auxiliary vessel and a tanker. The Americans recruited three landing ships, two destroyers and one Virginia-class nuclear submarine for the exercise.
All of these forces worked out many tasks, including repelling an offensive by the Russian army with a long-range strike in the Baltic and landing an assault force in Norway. When working out the scenarios, the "Russian threat" was taken into account in a wider area than the Baltic states, while the Baltics and Norway are identified as "hot spots" where a military conflict with Russia is possible.
As stated in the command of the US Navy, the exercise demonstrated "the highest cohesion and authority of NATO" in the North Atlantic.