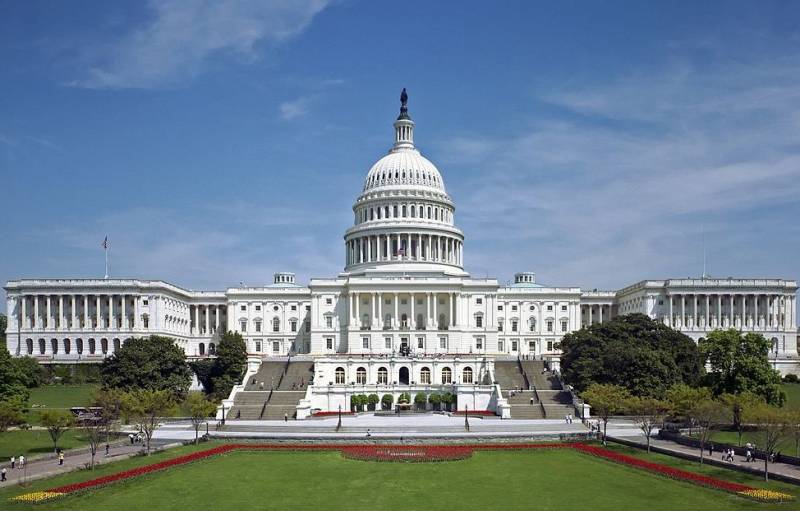 Not everyone liked the decision of the US administration not to impose sanctions on the Nord Stream 2 AG operator and its owner. A group of senators demanded that the restrictions be restored in full.
The US Congress has received a new bill providing for the restoration of sanctions against companies involved in the construction of the gas pipeline. It was contributed by a group of Republican senators in the amount of 14 people. The American senators accompanied their demand to restore restrictions with statements such as: "America risks losing its global positions," "Putin will get a lever of pressure," "this will benefit Russia and Putin," and so on.
Recall that earlier the State Department refused to impose sanctions against Nord Stream 2 AG, since it did not want to completely spoil relations with Germany. At the same time, the vessels participating in the construction of the gas pipeline still fall under the sanctions.
It is not yet clear how events will develop further, but the White House has already recognized the impossibility of stopping the construction of Nord Stream 2. According to spokeswoman Jen Psaki, the task of hindering the construction is almost impossible, since the gas pipeline is 95% built. At the same time, the White House emphasizes that they took "significant steps" to stop the project.
In turn, Gazprom said that it was taking all measures to complete the Nord Stream 2 project, but refused to talk about a specific date for its completion. The company also stressed that it is planned to provide additional gas supplies to Europe with the help of a new gas pipeline, and not in any other way.