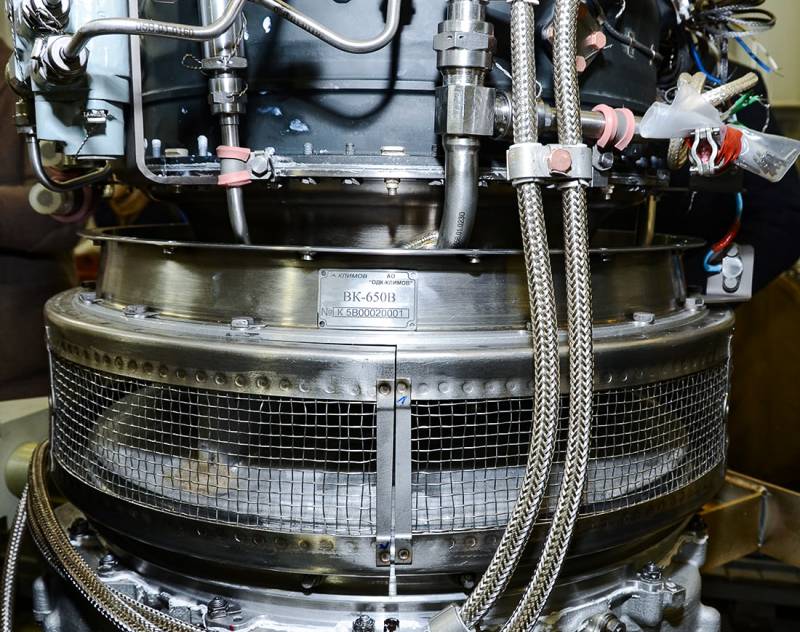 The Russian VK-650V turboshaft engine, developed for the KA-226T helicopters, will enter the flight test stage in 2023. This was reported by the press service of Rostec with reference to the general designer of UEC-Klimov Vsevolod Eliseev.
Answering a question from journalists about the beginning of tests of the VK-650V helicopter engine. Eliseev explained that the development of the engine is proceeding according to schedule, without disruptions. The engine demonstrator is currently being fine-tuned. The first flight of the helicopter with installed VK-650V engines is scheduled for 2023, and serial production for 2024.
The development of a new VK-650V gas turbine turboshaft engine was announced in 2019. In July 2020, the Ufa Engine-Building Association ("UEC-UMPO") announced the start of production of the VK-650V demonstrator engine. At the end of January this year, VK-650V entered the stage of bench tests. In April of this year, it was reported that the demonstrator had confirmed the characteristics laid down and that UEC-Klimov was starting to manufacture two prototypes, which should be ready by the end of the year.
The new engine has a takeoff power of 650 hp. sec., as well as in various modes gives out from 400 to 750 liters. from.
The engine is designed for the Ka-226 helicopter and Ansat helicopters. Certification is due in 2023. On Ka-226T helicopters, the Russian VK-650V is to replace the French Arrius 2G1 engines.