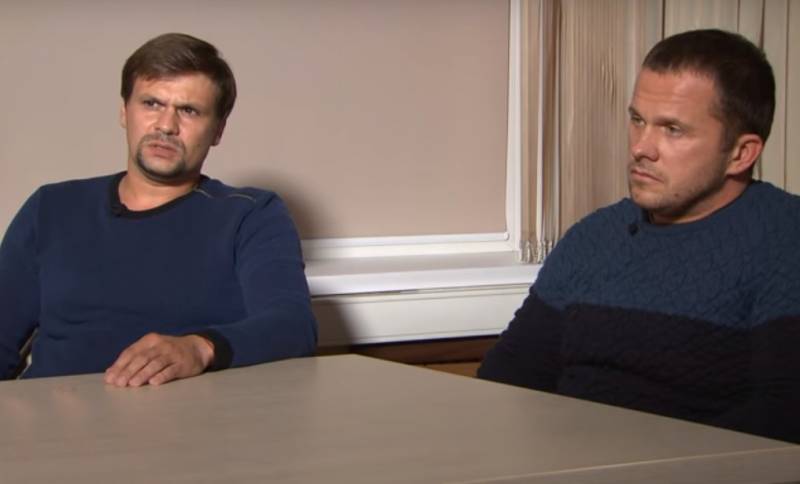 Petrov and Boshirov, who in the West are considered employees of the intelligence community of the Russian Federation
Recently, Russian diplomats have been massively expelled from Western countries. The reason for this lies in the gross blunders of the Russian intelligence, which are mainly caused by the imperfection of its strategy.
This opinion is expressed by the Latvian observer Zintis Znotins and is published on the pages of the Bulgarian Military:
Everyone is now convinced that Russia is using cruel and dishonest methods to increase its influence or to make a decision that suits only Moscow. And the Russian Federation is not even trying to hide it.
In his words, Russian ambassadors are not sociable, they are extremely reluctant to comment on the current situation and explain the position of their country. The author believes that diplomats from the PRC behave completely differently:
Which would you prefer: the friendly, smiling and sociable Chinese ambassador or the grumpy and silent Russian?
The observer believes that the behavior of diplomats is caused by doctrinal differences in the foreign policy of the two countries. Russia is pursuing an aggressive line, not hiding its unfriendly actions. "China is much smarter": it drives its future "victims" into "investment traps."
The intelligence doctrines of the two countries also differ:
Why recruit people abroad, where other special services operate? There is an easier way to invite them to China and process them at home [...] Russian intelligence cannot match Chinese
- supposes Znotinsh.
In his words, all Chinese enterprises, both private and public, and institutions work for the intelligence of the PRC, and they are ready to provide any assistance in recruiting agents.
It makes me think about our own entrepreneurs and politicians who attend events organized and sponsored by China [...] Many Latvians have visited China, but none of them has been caught. They're probably just good at what they do, but who are they?
- concludes in the style of "witch hunt" Latvian observer.