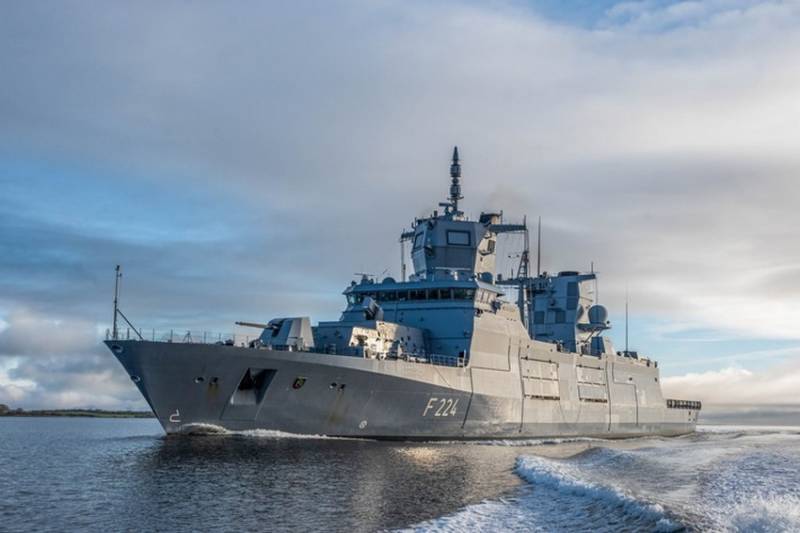 The third frigate of the new project, type F125, officially became part of the German
fleet
... The ceremony took place on 17 May 2021 at the Heppenser-Groden naval base in Wilhelmshaven.
The frigate Sachsen-Anhalt (Saxony-Anhalt) was transferred to the German Navy on March 30, all in the same Wilhelmshaven, but entered the fleet only on Monday, May 17. Thus, at the moment there are already three frigates of the F125 type in the German fleet. The lead frigate Baden-Württemberg was transferred to the German fleet in 2019 after the elimination of deficiencies, the second Nordrhein-Westfalen entered the German Navy in June 2020, now Sachsen-Anhalt joined the composition.
The fourth frigate of the Rheinland-Pfalz series is scheduled to be delivered before the end of this year.
The length of the frigates of the F125 type is almost 150 m, the width is 19 m, the draft is 5 m, the total displacement reaches 7200 tons, the maximum speed is 26 knots, the crew is 190 people + there is room for the landing of 60 people.
Armament - 127 mm Otobreda artillery gun, two 27-mm MLG 27 anti-aircraft guns, eight Harpoon anti-aircraft missiles, two vertical launchers of RIM-116 anti-aircraft missiles (42 missiles), two 324 mm torpedo tubes, two NH90 helicopters, four inflatable boats RIB type.