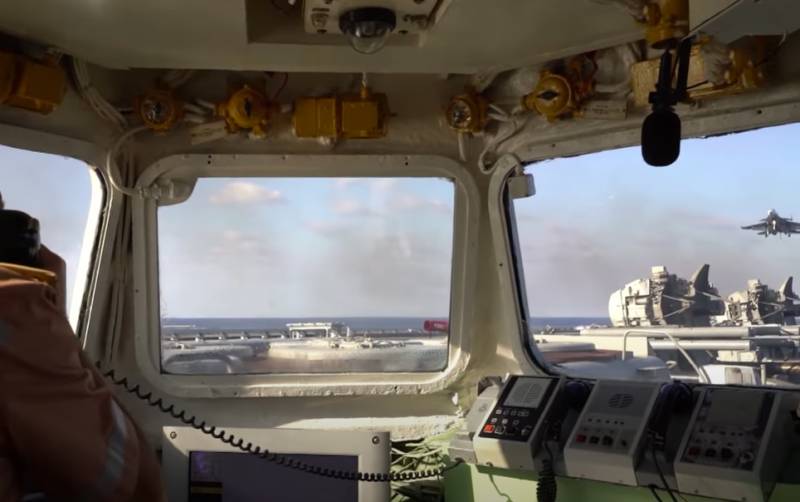 It became known about the plans of the Military-Industrial Commission to study the feasibility of including plans to create a promising Russian aircraft carrier in the new state program. We are talking about the armament program of the Russian army and navy for the period from 2024 to 2033. At the same time, it is noted that the preliminary design of the aircraft carrier already exists, but it is not included in the state program operating until 2024.
The fact that the military-industrial complex will consider the possibility of including a plan for creating a new aircraft carrier in the state program to the correspondent
RIA News
said a member of the board of this commission Vladimir Pospelov.
According to him, it is planned to estimate the cost of building an aircraft carrier.
Vladimir Pospelov notes that Russia currently has technologies that can be used to create the latest aircraft carrier. Among these are technologies for creating nuclear power plants. At the same time, according to a member of the military-industrial complex collegium, the take-off and landing complex and the deck aircraft themselves, which should have characteristics suitable for the future, for example, in terms of missile and bomb load, need some refinement.
Recall that the Russian Navy currently has one aircraft-carrying combat ship - "Admiral Kuznetsov". During the last period of time, this aircraft carrier has been undergoing repair and modernization work. So, repairs had to be carried out on its deck in connection with a well-known incident that occurred at a shipyard with a floating dock. Then the floating dock cranes, when falling, damaged the deck of the aircraft carrier, which requires additional time and money to carry out the work. Officials practically do not speak about the future fate of the floating dock itself.