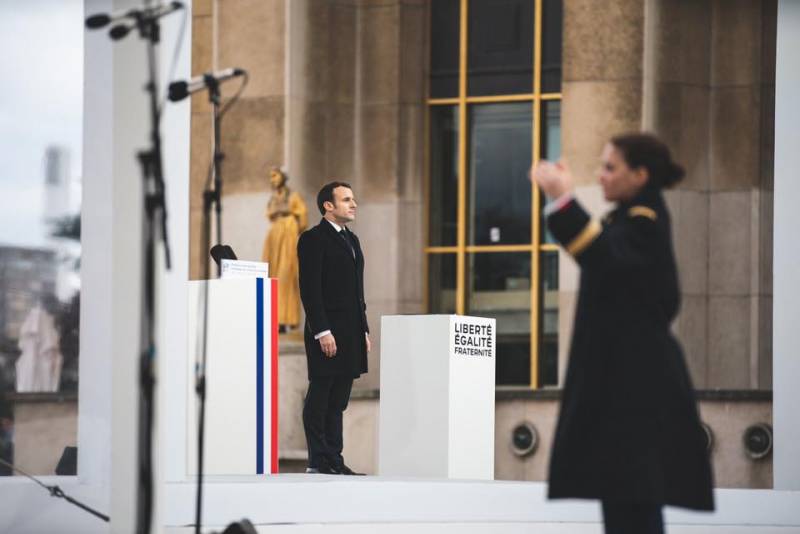 Emmanuel Macron has received the third letter from the security forces in the past few weeks. First, a message to the French president was sent by retired military personnel, including representatives of the generals. Then active servicemen joined them. The third letter is addressed to Macron by retired officers and generals of the police and gendarmerie.
All the security officials in their messages to the head of state point to the need for urgent action so that France does not plunge into chaos. In particular, it was noted that France is more and more differentiated by nationality and confession. Newcomers try to live not according to French laws, but according to the principles to which they are accustomed in their countries. In a number of cities in France, real enclaves of resistance to local authorities are being created. Even armed police officers are afraid to look there.
The military and police, addressing the President of France, point out that freedom cannot exist without security.
Mikhail Leontyev speaks about this in the program "However". According to him, when the military stands up to defend democracy, it is clear that not everything is in order with this democracy.
At the moment, Emmanuel Macron actually did not react in any way to the letters that retired and active security officials send to him. And if there was a reaction from the Elysee Palace, it was more about attempts to present those who appeal to the president as opponents of the "democratic system" - those who "hatch plans for a coup d'etat."