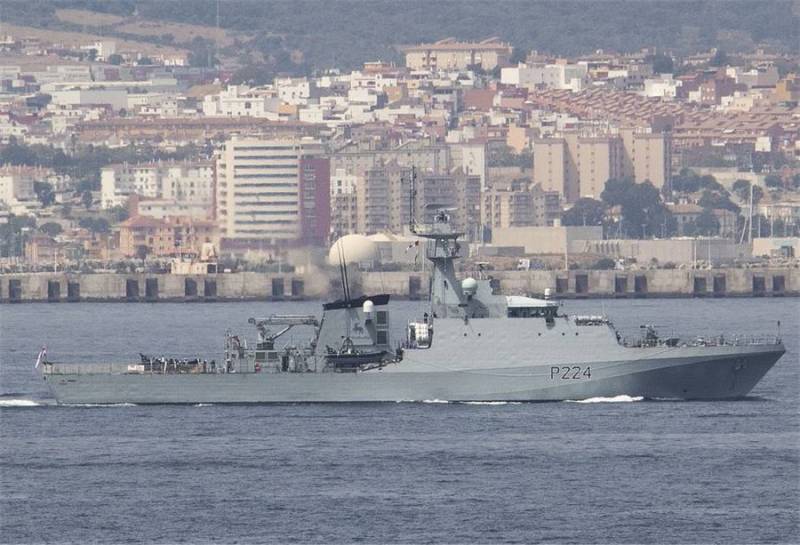 The OPV "Trent" (P224) patrol ship of the Royal River Batch 2 class entered the Black Sea
fleet
UK. The ship was taken under constant supervision of the forces and means of the Black Sea Fleet.
"Trent" entered the water area on May 16, while its further actions are not known, even the Ukrainian media have not yet reported anything about the entry of the "Briton". Earlier, London promised to send a frigate and a corvette from the AUG of its lead aircraft carrier to the Black Sea to "support Ukraine", but so far only a patrol ship has come in, probably also to support it.
It is noted that the ship itself is new, entered into the Royal Navy in August last year. OPV (Offshore Patrol Vessels) "Trent" (P224) belongs to the class River Batch 2 (river-sea). Length 90 meters, width 13, draft - 3,8 meters. Displacement 2300 tons. Crew of 60 sailors. Armament: one 30-mm gun mount, two anti-aircraft gun mounts and two heavy machine guns. There is a platform for a "Merlin" -type helicopter.
The Black Sea Fleet said that this ship does not pose any danger to the Russian Navy, but it will be monitored.
In Kiev, the appearance of a patrol ship instead of destroyers, frigates and corvettes was explained by the fact that this is a "new trend" of the NATO allies. It is the alliance's patrol ships that will now "protect" shipping between the ports of Ukraine and the Bosphorus Strait.