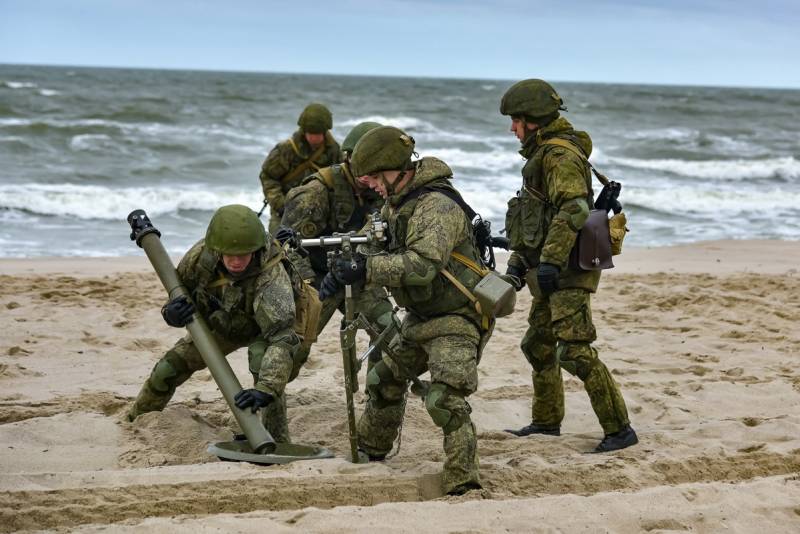 The Minister of Foreign Affairs of Ukraine gave an interview to German media. At the same time, Kuleba commented on the check of the combat readiness of the Armed Forces. Some time ago in Ukraine, after the order of the Russian command to withdraw troops to the places of permanent deployment, they announced the "victory of Kiev" and "frightened Russia." Now the moods "victorious" have been replaced by the moods "suspicious and suspicious."
According to Minister Dmytro Kuleba, Russian troops "have not moved away from the Ukrainian borders, which raises concerns."
From the statement of the head of the Ukrainian Foreign Ministry:
We do not see the withdrawal of Russian troops. What is happening cannot be called a withdrawal of troops.
Kuleba said that the maneuvers with the approach of Russian troops to the western borders and their withdrawal remind him of "show courts in the USSR." The Ukrainian minister tried to explain his train of thought to German journalists.
This is justice without justice. So it is here: this is a branch without a branch.
Kuleba added that Ukraine needs to remain vigilant due to the fact that "Russia retains significant forces near the Ukrainian borders."
Earlier, the Ministry of Defense of the Russian Federation, commenting on claims from Kiev and other foreign capitals, noted that the check of the combat readiness of troops is carried out on Russian territory and is an internal matter of Russia. In Ukraine, however, they continued to exaggerate the topic that the Kremlin is supposedly going to seize Ukraine. At the same time, various schemes were drawn, including a scheme from the head of the SBU, where he pointed out a "possible attack" from 5-6 directions, including the "Slobozhansk" (attack on Kharkov).