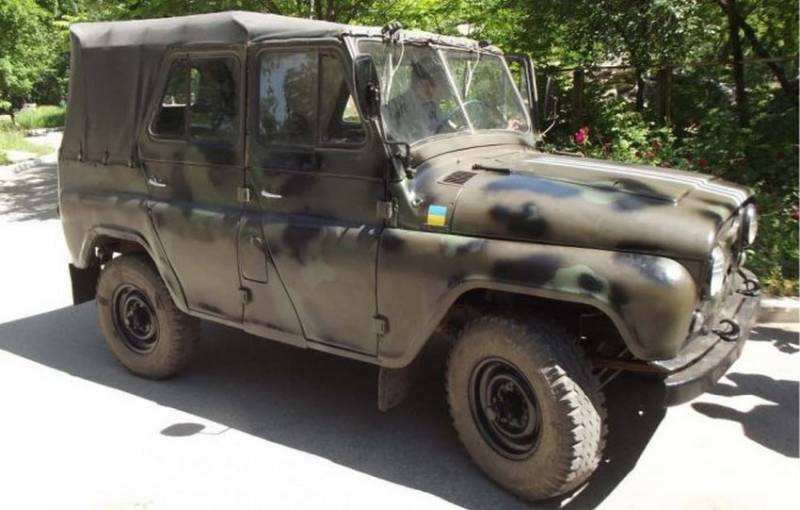 The program of replacing Soviet / Russian UAZ vehicles with a modern SUV in the Armed Forces of Ukraine has moved on. According to Defense Express with reference to the Ukrainian Ministry of Defense, the new vehicle planned for delivery to the Armed Forces of Ukraine will be named "Saigak".
The Ukrainian military department has decided on the name of the new SUV, calling it "Saiga". But with the tactical and technical assignment for carrying out development work on a new car, everything is still not so simple. The Ministry of Defense of Ukraine said that it requires approval, i.e. there are approximate requirements, but they are not official yet. It is stated that the new car must comply with the performance characteristics of modern models of the NATO armies.
The fact that the Armed Forces of Ukraine will receive a new SUV instead of a "hodgepodge" of all possible cars, the Ukrainian Ministry of Defense announced at the beginning of this year, and on March 1 they announced a tender. The new SUV should be created within the framework of the ROC "Development of an off-road passenger car for the needs of the Armed Forces of Ukraine." Participants admitted to the competition must start work on the car in the first half of 2021 at their own expense.
Thus, the competition has been announced, six companies have been admitted to the tender, which has already been trumpeted by all Ukrainian media, now even the name has been invented, but there is still no technical specification for the new SUV. Also, questions are raised by the desire of the Ministry of Defense of Ukraine to conduct the first stage of development at the expense of applicants. It is clear that the winner will receive a contract and "recoup" the money invested, but what about those whose project will not receive approval?