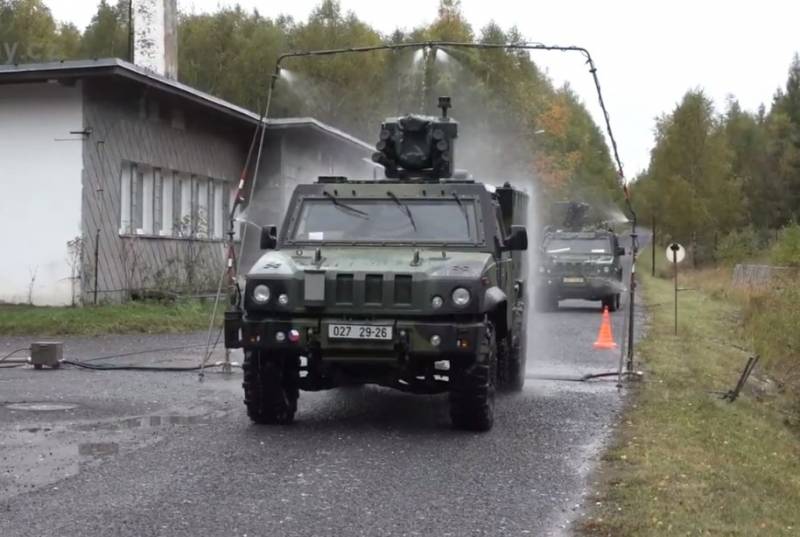 For its armed forces, the Czech Republic ordered new machines for radiochemical and bacteriological protection based on Iveco. In total, it is planned to supply 80 special armored vehicles.
This was reported by the press service of the Czech Ministry of Defense.
The supply of special vehicles for radiochemical and bacteriological protection (RHBZ) is carried out by the Czech Military Research Institute.
Special vehicles are equipped with various detection methods and dosimeters, as well as a robot that allows the crew to work safely from the inside of the vehicle.
The order is also reported on the official Twitter of the Army of the Czech Republic.
We are modernizing! These are machines for our chemists. They are loaded with detection systems. The car also has a robot that you control safely from the cab. He walks up to a dangerous sample, sniffs it, and sends the results to a machine remotely.
- said in a statement.
Last fall, the Czech Defense Ministry signed an agreement to replace the Soviet UAZ-469 SUVs and British Land Rover Defenders with the new Toyota Hilux in the Armed Forces. In total, it is planned to purchase 1200 of these vehicles.