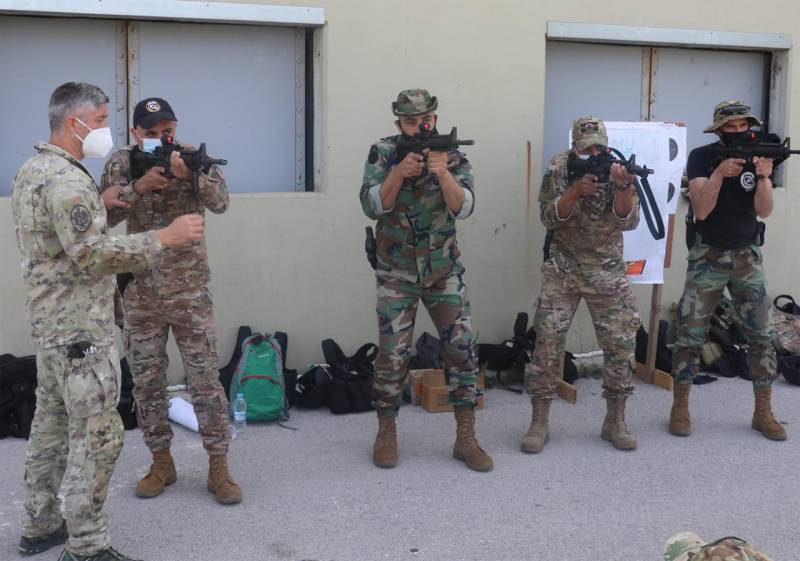 The Lebanese authorities are concerned about Israel's statements that several missiles were fired from Lebanese territory at Israeli targets and settlements. Recall that Israel has declared its readiness to respond toughly to any attempts to attack the country. In Beirut, many perceived this as a threat to national security, while calling for an investigation into who and from what area fired rockets into Israeli territory.
Lebanese MP Bilal Abdallah noted that today "only war with Israel was not enough for Lebanon."
MP:
Our country is in a severe economic crisis, we have a certain vacuum of political power, we need to restore the port infrastructure. I believe that we cannot unconditionally side with the Palestinian movement Hamas in its confrontation with Israel.
According to Bilal Abdallah, official Beirut needs to take a balanced position on this issue.
Against this background, it became known that representatives of the Lebanese and Palestinian youth were trying to storm the so-called Blue Line. This is the demarcation line that separates Lebanon from Israel, drawn by the UN in June 2000. For more than 20 years, the Blue Line has been violated on both sides repeatedly, including raids by Hezbollah and operations by Israeli troops in Lebanese territory.
The Hezbollah group denies any involvement in the rocket attacks on Israeli territory or in the attempts of young people to storm the Blue Line. At the same time, these attempts were thwarted by the Israeli security forces, who used tear gas.
The day before, a representative of the Lebanese Armed Forces announced that the military had found several missiles in the area of ​​the Rashidiya refugee camp near Tire. This, as it turns out, is about ammunition for multiple launch rocket systems. It was these, as previously reported in Israel, and were released through its territory from the southern regions of Lebanon.
The Lebanese army command notes that the rockets were not fired directly from the refugee camp, adding that an investigation is underway.
MP Bilal Abdallah:
We are, of course, in solidarity with the Palestinians. We are saddened by the attacks being carried out against innocent civilians. And it will be all the more problematic for us if the Lebanese front is also opened in the war in the Middle East.