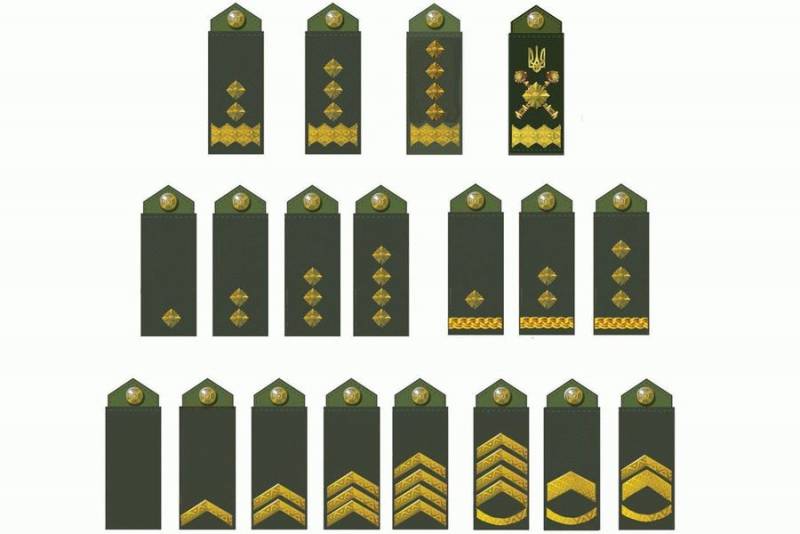 Ukrainian border guards change their ranks, bringing them to NATO standards. The launched recertification program reached the State Border Service.
Re-certification is already underway in the Armed Forces of Ukraine and the National Guard, it has affected servicemen with the ranks of "petty officer", "warrant officer" and "senior warrant officer". In the course of recertification, petty officers become "chief sergeants", warrant officers become "headquarters sergeants", and senior warrant officers become "master sergeants". At the same time, the rank of private in the Armed Forces of Ukraine remains.
The State Border Service of Ukraine went further. The recertification, which began in April, will affect not only foremen and warrant officers, but also privates with corporals. Within three months, all privates will be awarded the title of "soldier", and corporals - "senior soldier". Everything else is the same as in the Armed Forces of Ukraine: there will be no foremen and warrant officers, but there will be solid sergeants with the prefix "chief", "headquarters" and "master". This also applies
naval
ranks, they will become the same as those of the Armed Forces of Ukraine - there will be no more warrant officers and senior warrant officers.
Earlier in Kiev, they announced that they were leaving the Soviet rank system, replacing it with NATO standards. The existing ranks of Army General and Colonel General have already been canceled. Instead of colonel-general, the rank of "general" is introduced, which also becomes the highest military rank in the Armed Forces of Ukraine. Also introduced are the military ranks of brigadier general and commander-admiral, which were not previously in the armed forces of Ukraine.
Also, the appeal "pan" or "pani" is introduced when addressing the Minister of Defense of Ukraine and his deputies, who are civilians. When applying, a soldier must pronounce the word "pan" (pani), and then add their position.