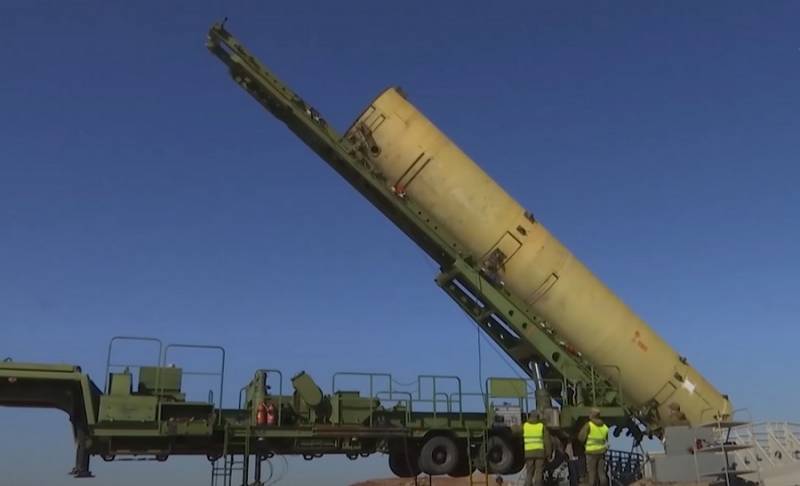 Russia is one of the countries with the best missile defense and continues to modernize its "nuclear umbrella" to protect its territory. This is the conclusion reached by the author of an article published in the American magazine The National Interest, Caleb Larson.
According to the author, the best place to survive an atomic war is Moscow, not London or Washington. Larson draws attention to the missile defenses built around the Russian capital. He writes that the new missile defense system, tentatively named A-235, is being developed taking into account the shortcomings of the previous Soviet and Russian anti-missile systems and in the future should intercept all targets, including hypersonic ones.
The Soviet Union created a missile defense system around Moscow back in the 50s of the last century, Larson writes. It was called A-35 and consisted of four rings that surrounded the capital. However, it was not ideal and the United States could overcome it in case of war. After the collapse of the USSR, the missile defense system was modernized, work was carried out in 1995. Missiles and radar stations have been added.
Now Russia is creating a modern missile defense system, which takes into account all the shortcomings of previous versions of missile defense. As a result, Moscow should receive a new "nuclear shield" capable of protecting it.
Attention is drawn to the fact that in the Western press, some authors seriously count on the fact that they will be able to survive a nuclear war at all. Inexhaustible optimism. Apparently, at one time they were poorly acquainted with the well-known issue of the program of the Russian TV journalist Dmitry Kiselev about "nuclear ash", as well as with the words of the President of the Russian Federation Vladimir Putin about who and where will go in the event of a nuclear conflict ...
In the end, Larson does not forget to add a fly in the ointment to the ointment, saying that due to economic difficulties, Russia may not complete its ambitious project and will be left without protection.