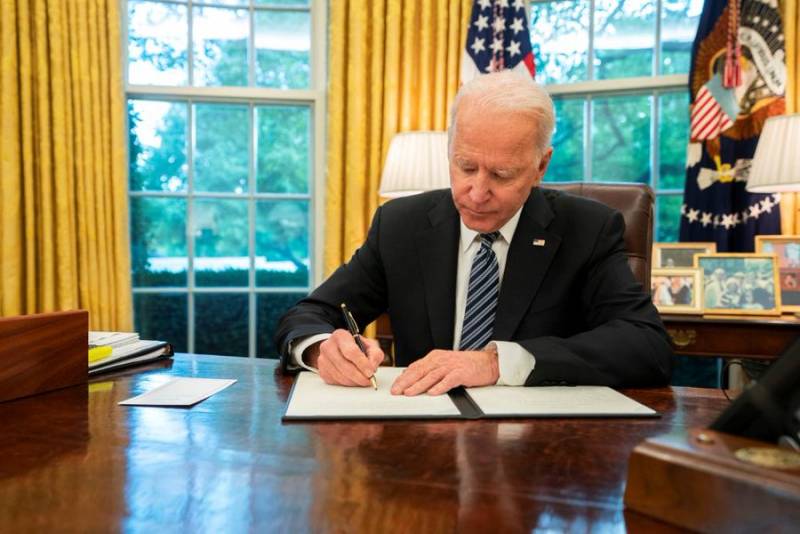 In the United States, the physical and mental state of President Joe Biden has been called into question. More than 120 retired American generals and admirals came to the conclusion that not everything is good with the new head of the White House.
124 retired US military wrote an open letter in which they questioned the adequacy of Joe Biden, in his physical and mental condition. According to the authors of the letter, the president must make accurate and balanced decisions in the event of a threat to the security of the United States, and judging by Biden's behavior, he is hardly capable of this.
The mental and physical condition of the commander-in-chief cannot be ignored (...)
- the text of the letter says.
The ex-military stressed that with such a commander-in-chief, the American nation is in "deep danger." They also appealed to the FBI and the US Supreme Court over irregularities in the 2020 US presidential election and falsification of the results.
Meanwhile, the current authorities called the open letter anti-democratic, they were joined by the active military, condemning the statements of retired generals and admirals about the deviations in the mental and physical health of Joe Biden.
How will this end
история
, it is not yet known, but it is worth noting that the appeal of the American ex-military is by no means the first in the world. French President Emmanuel Macron received an open letter recently. True, the former French military do not doubt the mental state of their president, but demand to reconsider the policy towards migrants. But in the United States with migrants, apparently, everything is fine, but with the mental state of the president, no.