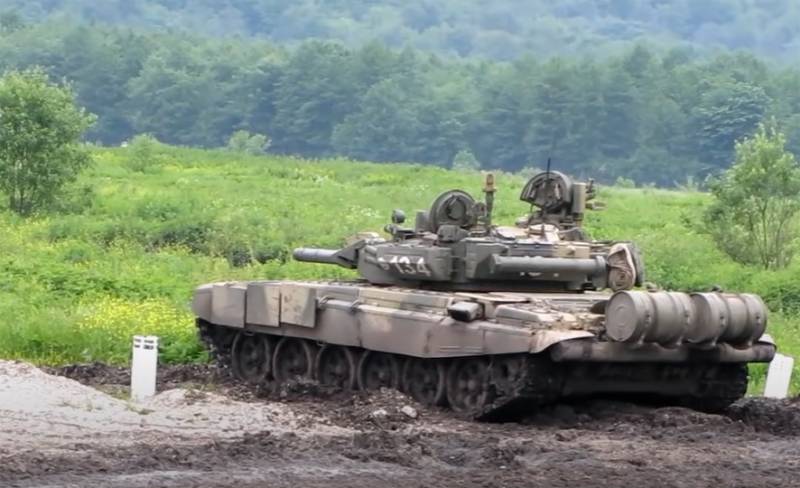 One of the problems in the case of conducting an operation with those involved in it
tanks
is a limited resource of ammunition. The greater the intensity of hostilities in a certain sector of the front, the faster the tank ammunition is consumed. Without it, the tank turns into a relatively easy target for the enemy, and at best, into an armored vehicle to protect the crew for the possibility of its withdrawal from the immediate combat zone (with its possible subsequent return after replenishing the ammunition load).
This problem will be helped by the project of the TZS (transport and loading system), which is patented by the specialists of the Military Academy of Logistics (St. Petersburg). This system, in fact, is a robot created on the basis of MT-LB - in its elongated version.
The cargo compartment of the tractor, on the basis of the project, represents the placed ammunition supply mechanism. The control can be carried out by the operator from a distance of up to 5 thousand meters.
The system can make it possible to quickly replenish the tank ammunition at the front line. Also, the robotic loading system can be used in the interests of the crews of self-propelled guns, infantry fighting vehicles and other types of armored vehicles, which characterizes it as universal. In turn, this versatility speaks of the uniqueness of the project itself. Foreign versions are capable of replenishing the ammunition load of self-propelled artillery mounts only. In particular, we are talking about the American XM2002. Such an installation is not capable of working with infantry fighting vehicles and tanks, and also cannot be controlled remotely.
The creators of the Russian project note that the use of a robotic vehicle will reduce the loading time of an armored vehicle (tank, infantry fighting vehicle, self-propelled guns) with shells by about 4 times, as well as reduce the physical load on the crew.