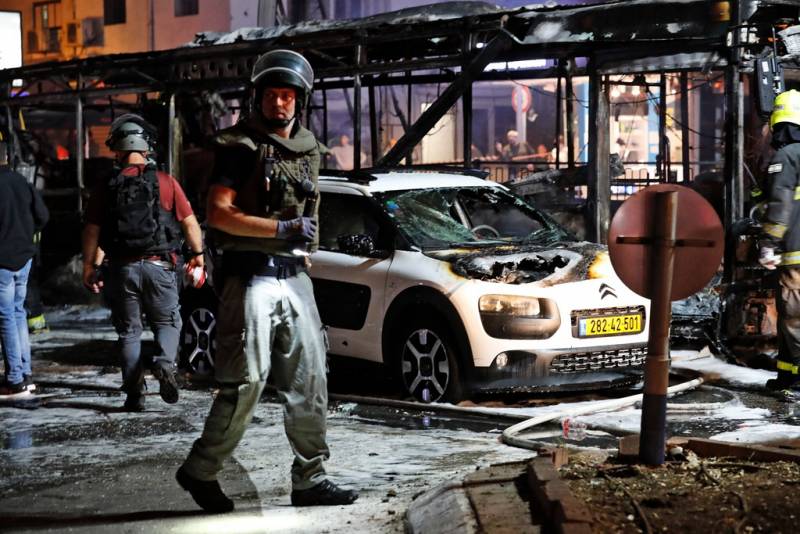 Abu Ubaydah on behalf of the Hamas movement on the Al-Aqsa TV channel, which belongs to this organization, called for an uprising of ethnic Arabs living in Israel. The Palestinian speaking on television belongs to the Hamas militant wing in Gaza.
We are already close to you, we must unite in our resistance against our and your enemy, to revolt against him.
- declared Abu Ubaydah.
This morning there have been clashes between Arabs and Jews in Israeli cities with a mixed population. Yesterday there were reports from the city of Lod, where Palestinians set fire to a synagogue, and Jews threw stones at a car driven by an Arab. Then the mayor of Loda, Yair Revivo, announced on the air of the Israeli 12th TV channel that the authorities did not control the streets of the city, and the head of government, Benjamin Netanyahu, declared a state of emergency there.
According to the mayor, the situation is very similar to a civil war, because both the Arabs and the Jewish population are citizens of the same country, Israel.
To regain control over the situation, police and military units were sent there and mass arrests were made in the city.
At the same time, according to the press service of the Israel Defense Forces (IDF), Hamas militants continued shelling Israeli territory.
Civilians in central and southern Israel spend the night in shelters to protect themselves from rocket fire.
- the IDF official Twitter.
Residents of Gaza, in turn, are trying to hide from Israeli missiles.
So far, the situation is far from a peaceful resolution. The parties are clearly not going to cease fire first and sit down at the negotiating table.