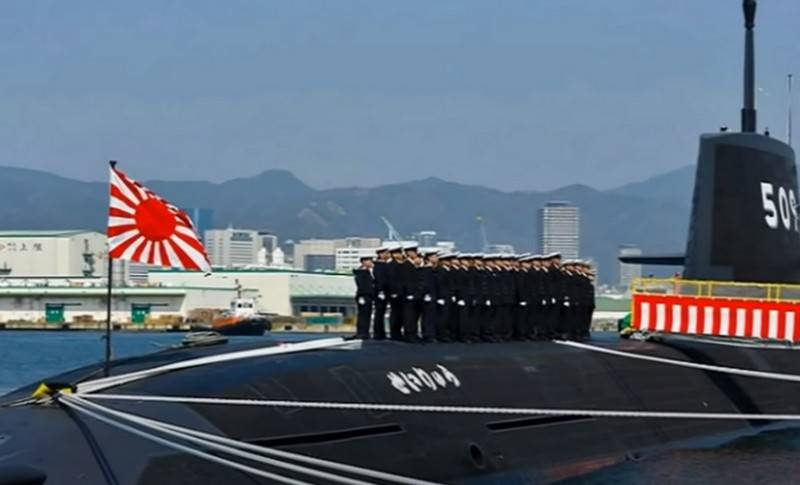 Japan is preparing to amend its post-war constitution, thereby lifting the ban on the creation of its own army and conduct offensive operations. As they say in Tokyo, the reason for this was China, which is increasing its military presence in the region.
The Japanese government plans to hold an all-Japanese referendum on amendments to the basic law of the state. On Tuesday, Japan's lower house of parliament passed a popular referendum bill. It is emphasized that both representatives of the ruling coalition and the Japanese opposition voted for the document. Thus, it can be stated that all political forces are in favor of revising the constitution.
Several questions will be submitted to the referendum, but the main one will concern the 9th article of the Japanese constitution, which prohibits the Land of the Rising Sun from having a full-fledged army instead of the Self-Defense Forces, as well as conducting offensive actions.
Supporters of the constitutional amendment claim that Article 9 prevents Japan from having offensive weapons, including ballistic missiles, while China's main geopolitical adversary is growing stronger, introducing more and more modern weapons. In addition, there remains a threat from North Korea, which is also actively arming itself. This article of the constitution is going to be removed from the text of the Basic Law of the country.
Nobody speaks openly about Russia among potential opponents in Japan, but of course they don't discount it. Currently, the Japanese Self-Defense Forces are already a fairly powerful force in the Asia-Pacific region, and after the removal of all restrictions, if this happens, they can turn into the largest player in this region, given the military alliance with the United States.