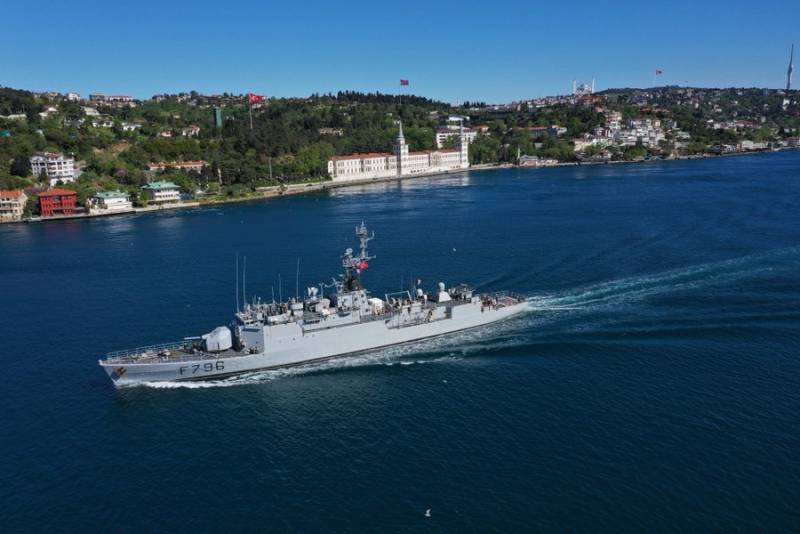 The French have become more active in the Black Sea. No sooner had the air defense forces "intercepted" the French fighters on the Black Sea, when the French corvette "Commandant Birot" (F796) entered the Black Sea.
On Tuesday, May 11, 2021, air defense duty forces spotted three targets moving towards the Russian border. A Su-30SM fighter was raised to "intercept", which identified three planes of the French Air Force over the neutral waters of the Black Sea. As stated in the message, two Dassault Mirage 2000 fighters and a French Air Force C-135 tanker were moving towards the Russian border.
The Russian SU-30SM escorted the French, made sure they were moving away from the border and returned to the base. So far, no explanation has been received as to what the two fighters and the flying tanker were doing near the Russian borders. The last time a French C.160G Gabriel electronic reconnaissance aircraft was seen over the Black Sea in early December last year.
On the same day, after passing the Turkish straits, the anti-submarine defense ship (corvette) Commandant Birot (F796) entered the Black Sea. The goals and objectives of the ship are not named, it is only noted that the visit of the "Frenchman" to the Black Sea is not the first, he entered the sea in 2014 and 2019.
It is possible that the French Navy decided, following the example of its NATO partners, to "support" Ukraine against the background of "continuing Russian aggression." Then, in the near future, the corvette will appear in Odessa, and the Ukrainian media will report on another "victory" over Russia. In the meantime, the French ship was taken under the supervision of the forces and means of the Black Sea
fleet
.