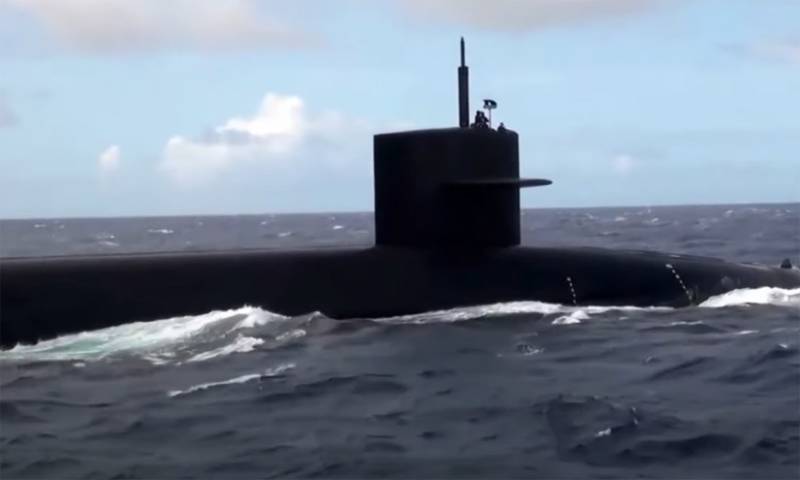 American media write about the "incident" in the Strait of Hormuz. Columnist David Ax for Forbes publishes an article reporting that Iranian speedboats were "trying to surround" the USS Georgia. It is an Ohio-class nuclear powered submarine of the US Navy with Tomahawk missiles on board.
American sources, citing the press service of the country's naval forces, report that the coastal zone patrol ship accompanying the nuclear submarine "was forced to fire warning shots." After that, the boats, which belong to the Islamic Revolutionary Guard Corps, departed from USS Georgia.
This is the third incident involving ships (boats) of the IRGC and the United States in the past few weeks.
According to the latest reports, 13 Iranian speedboats armed with heavy machine guns and rocket launchers were approaching the Georgia submarine. At that moment, the American nuclear submarine was making the transition to the Persian Gulf through the Strait of Hormuz, being on the surface. In the American press, the Strait of Hormuz is called "an ideal place for an Iranian ambush, from where the IRGC boats can attack almost any ships and ships."
As it turns out, six more American ships and boats, including the cruiser USS Monterey and the patrol ships USS Thunderbolt and USS Squall, passed through this strait along with the submarine Georgia.
US Defense Spokesman John Kirby:
Iranian boats carried out unsafe and unprofessional maneuvers and did not properly comply with the safety rules of navigation, which posed a threat to US warships.
Apparently, the passage of 6 ships and a nuclear submarine with cruise missiles of the US Navy in the immediate vicinity of the coast of Iran Kirby does not consider a threat to the Iranian side.