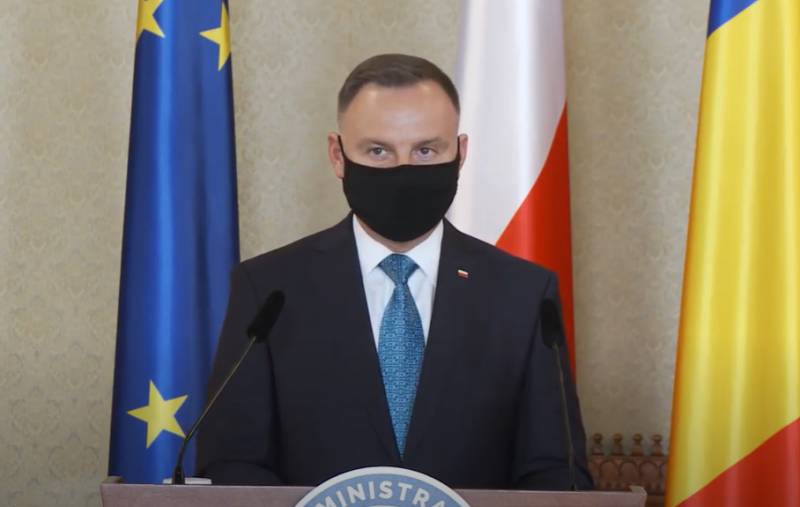 Romania is hosting the summit of the so-called Bucharest Nine (B9). This is a union of a number of Eastern European countries that are members of NATO. US President Joe Biden also decided to take part in the summit remotely.
The Bucharest Nine was formed in 2014 and consists of Romania, Poland, Czech Republic, Slovakia, Estonia, Latvia, Lithuania, Bulgaria and Hungary.
One of the favorite topics of the B9 summits is "the need to strengthen NATO's eastern flank". Also, the possible admission of new members to the North Atlantic bloc, including Georgia and Ukraine, is often discussed.
This time, the summit decided to discuss the major NATO military exercises Defender Europe, in which about 28 thousand troops from 26 countries are involved.
While on a visit to the Romanian capital, Polish President Andrzej Duda called the Defender Europe military exercise "a symbol of NATO's true power."
Duda:
I am proud that, as part of the NATO exercise, a joint landing of Polish and American paratroopers took place.
As a reminder, more than 500 American paratroopers had landed in Estonia earlier (May 8). Then, during the landing, 10 US Army personnel were injured. Three of them remain in the hospital.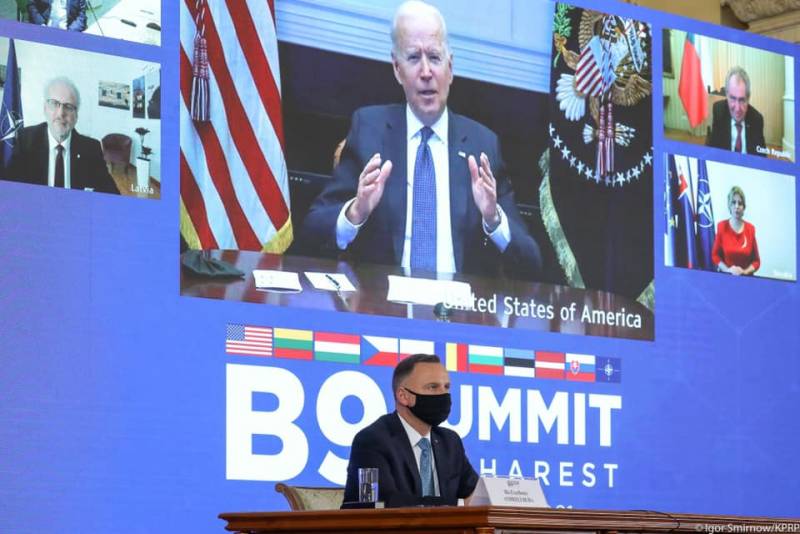 The Polish and Romanian presidents thanked Joe Biden for supporting the countries of Eastern Europe, saying that it is necessary to improve the defense of the alliance "from the Black Sea to the Baltic."
President of Romania:
We are very worried about the security situation in Ukraine, as well as what is happening in Belarus. We express our support for the European course of Moldova. We agreed to coordinate efforts to support our partners.