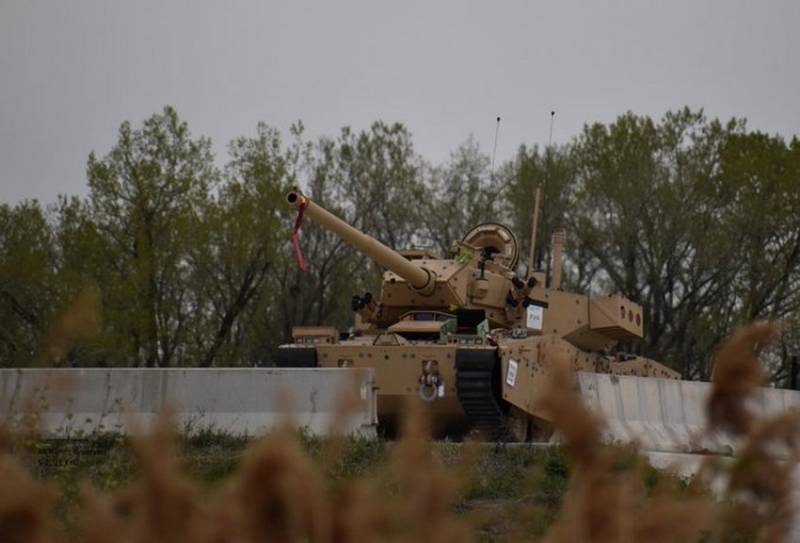 The American company BAE Systems, participating in the Mobile Protected Firepower (MPF) program to create a lung
tank
for the US Army has finally demonstrated its prototype.
An image of a new version of the M8 Armored Gun System tank appeared on the Web, which BAE Systems allegedly puts up for a US Army tender. The images were allegedly taken at the company's proving ground in Michigan. Officially BAE Systems did not make any statements.
The new tank with a new redesigned turret with a modular reservation system and the installation of an active protection complex will be equipped with a 105-mm XM35 cannon with an automatic loader. Active protection - Elbit Systems Iron Fist APS and BAE 'RAVEN' DIRCM systems. Engine - diesel MTU, transmission - Allison 3040MX.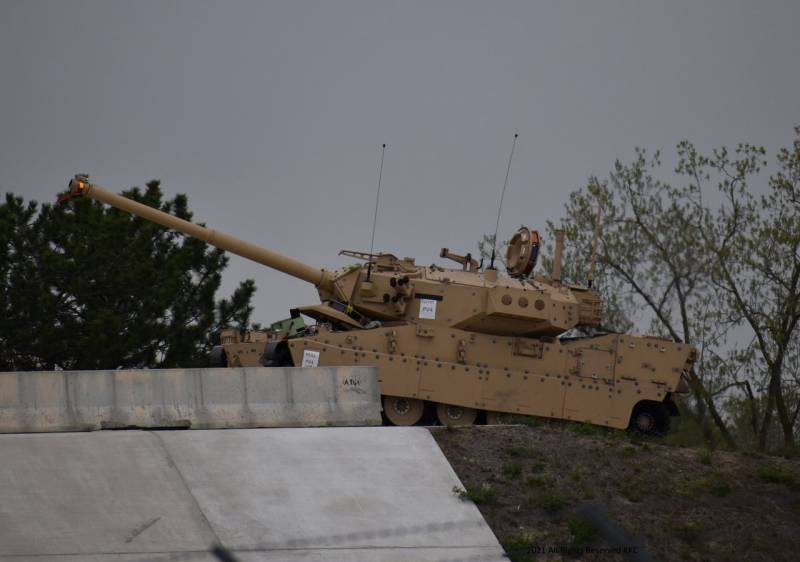 According to the commentators, this particular prototype will participate in the competition for a light tank for the US Army along with the Griffin II light tank developed by General Dynamics. Moreover, in February General Dynamics is significantly ahead of its competitor, having submitted all 12 prototypes for testing, while BAE Systems has not yet a single one. At least there were no messages on this topic.
In 2018, BAE Systems and General Dynamics Land Systems (GDLS) received contracts for prototyping, which were to begin testing in early January 2021. The winner will be determined at the end of this year.