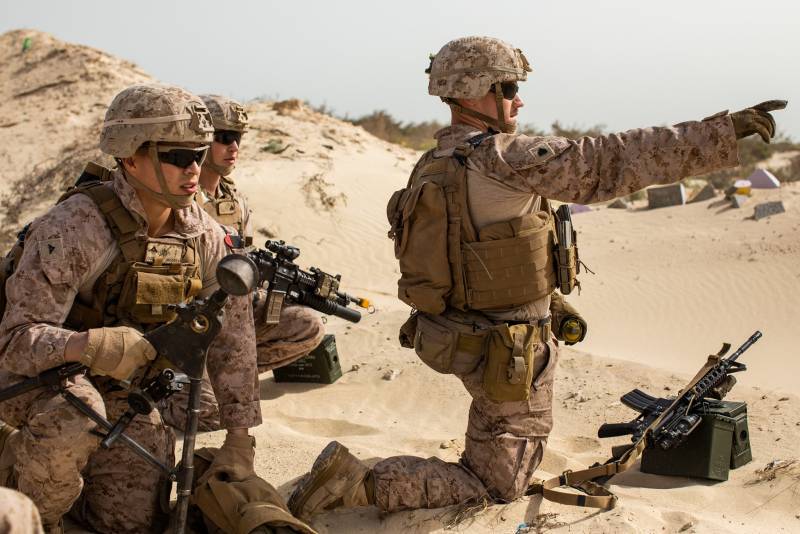 There is information about the Pentagon's intention to withdraw troops from Afghanistan to specific places of probable basing. If earlier in the United States it was stated that troops could be withdrawn to the bases of the Middle East and the Asia-Pacific region, now new plans are being announced.
So, in the publication WSJ write that the United States authorities are considering the possibility of deploying units withdrawn from Afghanistan in "countries that have a common border in Afghanistan." In particular, they talked about the states of Central Asia - Uzbekistan and Tajikistan.
It is noted that "from the region it will be more convenient for the United States to support the Afghan government in its fight against terrorist groups."
From the material:
This makes it possible to establish an effective process to contain the Taliban terrorist group (* banned in Russia).
However, in the American WSJ, citing experts, they note that Washington is going to take such a step more "to contain Russia and China," which, as stated, have a growing influence in the region.
The aforementioned publication reports that at the moment Washington has not turned to official Tashkent and Dushanbe with a request to provide an opportunity to deploy its military contingent, but this possibility is being considered. For the United States, as noted, "it is advisable to create a suitable infrastructure in Central Asia."
At the moment, as American journalists write, the White House is trying to find the best option for deploying their troops.
Let us remind you that the President of Tajikistan Emomali Rahmon flew to Moscow the other day. He attended the Victory Parade on Red Square. It can be assumed that at a meeting with Russian President Vladimir Putin, the "Afghan issue" was also discussed - the issue of "pitfalls" of the withdrawal of US troops from Afghanistan.