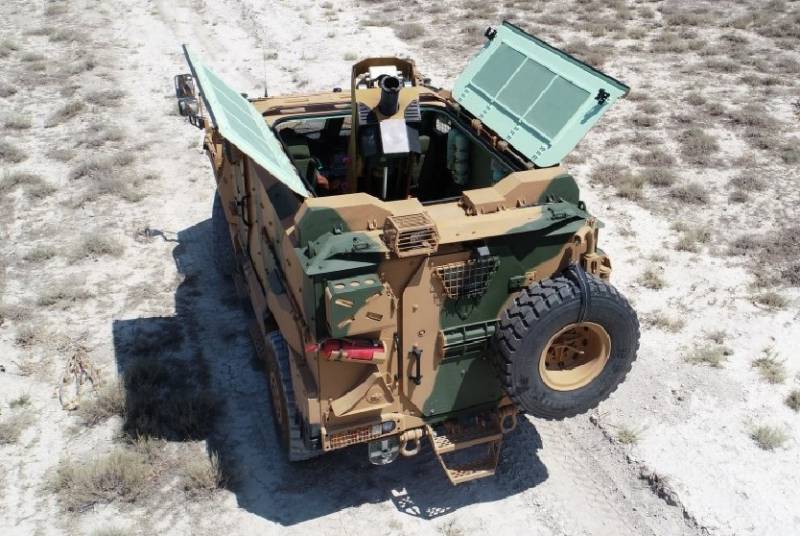 At the end of the tests, the Turkish army received the first automatic mortar systems ALKAR (AHS-120) with a caliber of 120 mm. The first batch of these artillery systems was integrated into Ejder Yalçın armored vehicles
This is reported by the Turkish edition of Defense Turk.
The Aselsan company is engaged in the development and production of ALKAR mortar systems. Its first public demonstration took place in February 2017 at the IDEF international defense industry exhibition. Less than a year later, Aselsan announced successful tests of the AHS-120.
ALKAR is able to rotate 360 ​​degrees and fire in any weather conditions at any time of the day. This automatic mortar system has a loading system, which, in combination with guidance systems, ensures high efficiency and safety of firing.
The 4x4 Turkish armored vehicle Ejder Yalçın was first introduced by Nurol Makina in 2012. Its gross weight is 14 tons. The vehicle has a high level of protection and is capable of carrying up to 11 people. Due to the modular body structure, as a result of reconfiguration, the armored car can hold up to 4 tons of payload. For example, it could be the ALKAR automatic mortar system.