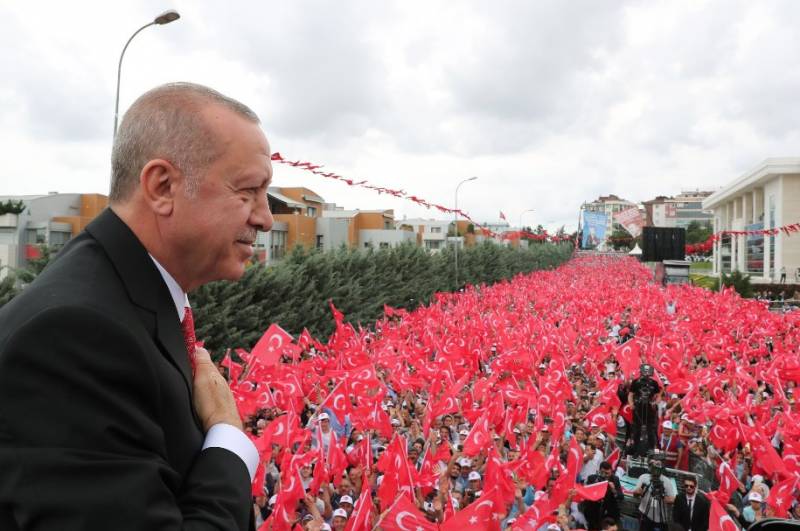 Turkish President Recep Tayyip Erdogan strongly condemned Israel's actions on the Temple Mount, where the Al-Aqsa Mosque is located, and in the Sheikh Jarah region of Jerusalem. Palestinian protests are taking place there, and the Israeli authorities are carrying out the deportation of Arab residents.
He wrote about this on his page in
Twitter
, having laid out four posts on this topic in Hebrew, English, Arabic and Turkish.
We condemn in the strongest terms the heinous attack on the Al-Aqsa mosque. Turkey will continue to stand by the side of our Palestinian brothers and sisters - no matter what the conditions.
- he wrote in Hebrew, adding also that similar actions of Israel occur every time Muslims celebrate the holy month of Ramadan.
In a post in Turkish, Erdogan called Israel a "terrorist state." He called on Muslim countries and the entire world community to protect the Al-Aqsa Mosque and the Palestinian population.
Saudi Arabia, the United Arab Emirates, Oman and Egypt also sharply opposed Tel Aviv's decision to evict ethnic Arabs from Jerusalem's Sheikh Jarah district. At the same time, as reported by the Al-Arabiya TV channel, in Cairo they also appealed to the Palestinians, urging them to end the riots.
Earlier, the Turkish leader compared the Israeli authorities with the Nazis and called for the "liberation" of Jerusalem.