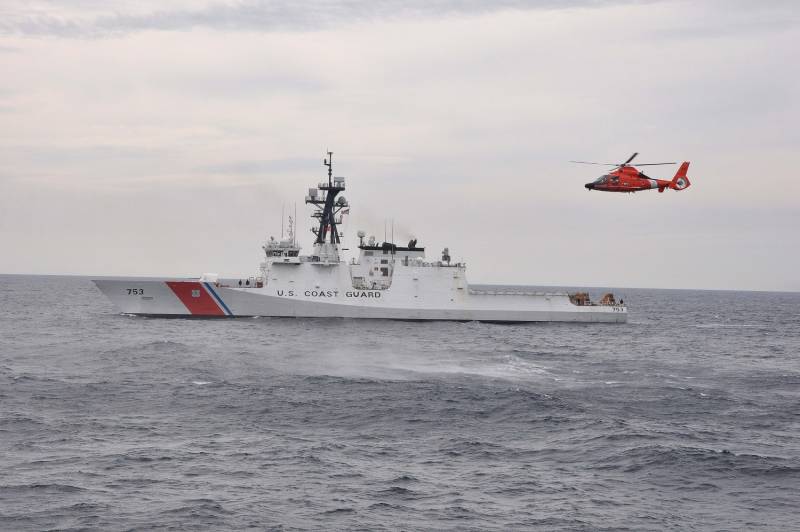 The actions of the patrol ships of the "Hunter" project of the Coast Guard of the Russian Border Troops in Ukraine were called "arrogant antics". They say that Russian ships "audaciously" interfered with the US-Ukrainian joint exercises.
This was reported by the Ukrainian Border Service on its official website.
But, as the press service of the Ukrainian border guards said, despite the "interference" from the Russians, the participants in the exercises still managed to fully complete everything that was planned in the exercise program.
We are talking about the maneuvers carried out by the flagship of the Maritime Guard of the State Border Service (GPS) of Ukraine "Grigory Kuropyatnikov" and the American coast guard patrol ship Hamilton. They met for joint exercises over 100 nautical miles from Odessa. The Ukrainian side claims that the ships were within the exclusive economic zone of Ukraine.
According to the plan of joint exercises, the ships of the border departments of the United States and Ukraine, during the passage by sea, worked out the coordination of actions in the international tactical group.
- stated in the press service of the State Border Service of Ukraine.
They noted that during the maneuvers the Russian "Hunters" interfered with the Ukrainian ships, maneuvered dangerously and did not answer calls via communication channels. Ukrainian border guards say that by its actions Russia violates the norms of international law.
The visit of the American patrol boat to the port of Odessa is scheduled for tomorrow. As previously noted by the US Navy, this is the first visit by a United States Coast Guard ship to the Black Sea since 2008.