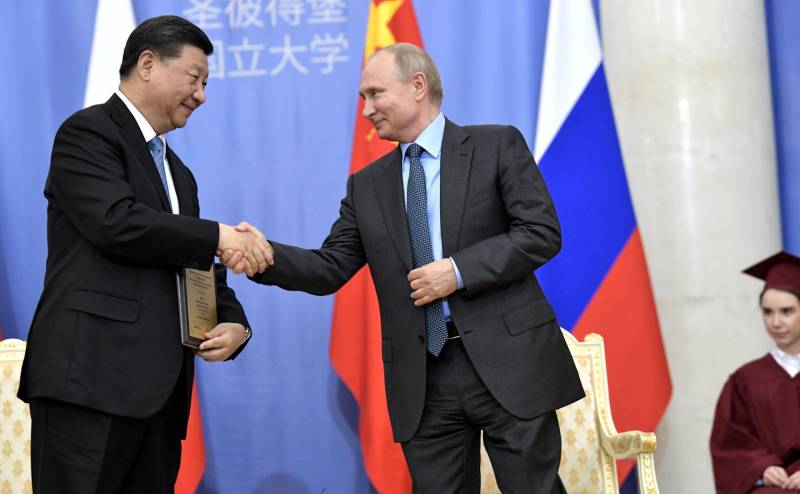 Global Times, a major Chinese newspaper, publishes material that examines the emerging tendency of the collective West and its satellites to present Russia and China as a "global evil", a "threat to world civilization." Chinese journalists draw attention to the increasingly active US interference in the internal affairs of a number of countries, including China. Washington repeatedly raises issues of Hong Kong, Xinjiang Uygur Autonomous Region, Taiwan, disputed islands in the South and East China Seas.
It is noted that instead of tackling its own problems, Washington constantly encourages those who consider themselves its allies - the countries of Europe, Australia, Japan, finding targets for them at least for information attacks.
The Chinese media have noted the double standards of the United States, pointing out that Secretary of State Anthony Blinken does not consider the situation in the world a "second cold war".
They (the United States) declare that they intend to defend the world order in accordance with international law. But they use international law only in cases where it is beneficial to the United States itself. As soon as something is found in this right that runs counter to American interests, it is quickly forgotten.
It is noted that the Big Seven, which has long ceased to express the interests of the majority of the planet's inhabitants, exhibits behavior that is more like a diktat. In particular, the G7 summit once again raised the question of how to "confront the challenges posed by Russia and China."
Global Times:
The United States and its allies persist in dividing the world, creating hotbeds of confrontation. They are forcibly enforcing a world order in which there is no place for China and Russia, but only for American hegemony.
Chinese authors write that they are forced to warn the United States that they are "playing with fire":
And you cannot succeed in such a game.
It is noted that the United States is doing everything it can to unite Moscow and Beijing against itself.
From an article in the PRC press:
The potentials of China and Russia are so great that a big fight and a real nightmare awaits those who push them to unite against themselves.
At the same time, it is added that China and Russia in the new
stories
have not yet entered into a full-fledged military alliance. But anything can happen against the backdrop of escalating the situation by Washington.