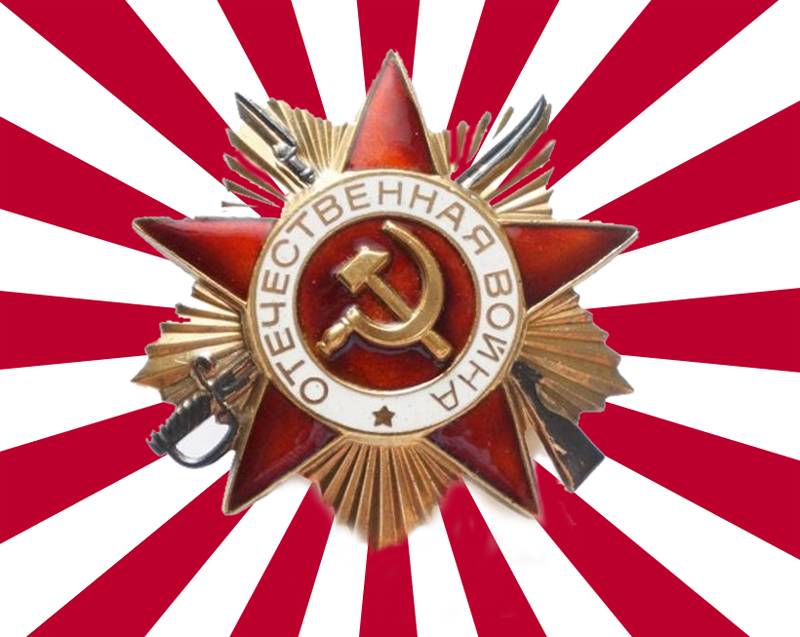 Reports are coming from Vladivostok about the decision of the local authorities to replace the flags that were previously displayed on the streets of the city by May 9. The panels depicted the Order of the Great Patriotic War, from which red and white rays were radiating in different directions. This kind of images resembled the flag of the Japanese naval forces, which caused, to put it mildly, an ambiguous reaction from many citizens.
Residents of Vladivostok began to publish posts on social networks in which they expressed their opinions and noted that this kind of images can hardly be called "a mere coincidence."
From comments:
At first I thought they were Japanese naval flags. Flags of the country that was in an alliance with Nazi Germany. Then I saw a Soviet order in the center. And the fact that this is the work of another "victim of the exam" is hard to believe. This is too far-fetched a coincidence, especially for our region.
It is very similar to a provocation before the Victory Day. Let them give the name of the author of this "masterpiece".
It turned out that the city administration transferred the order for the city decoration to the Victory Day to one of the contracting organizations. Now local authorities say that "the contractor misinterpreted the conditions that were presented to him." It is stated that the perpetrators will be held accountable.
At this point, the "ambiguous" flags are reportedly removed. In their place are other options for festive decoration.