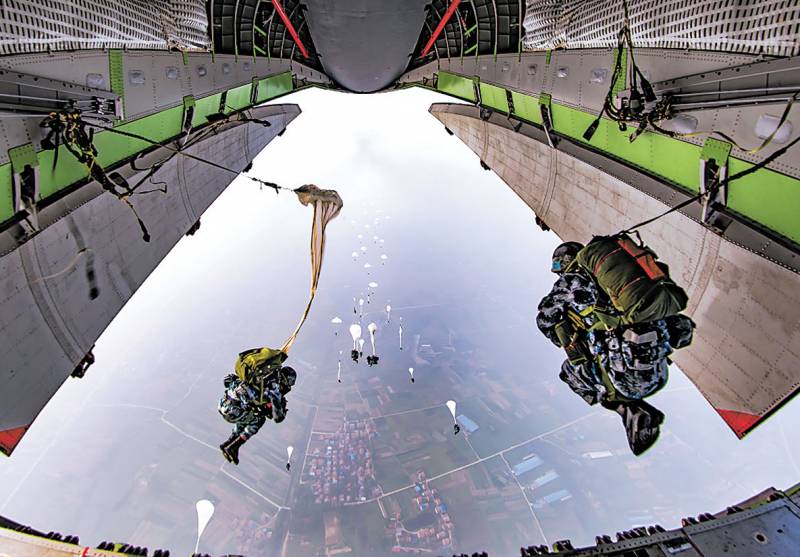 Photos of exercises of the PLA paratroopers
Taiwanese Foreign Minister Joseph Wu (Jaushieh Joseph Wu) gave an interview to the Australian press, where he spoke about the relationship with Beijing. Recall that the Chinese authorities consider Taiwan an integral part of the PRC, with which they strongly disagree in Taipei. Some time ago, Chinese President Xi Jinping made a rather harsh statement, noting that, if necessary, China intends to restore its territorial integrity, including by military methods.
The head of Taiwanese diplomacy in an interview with Australian journalists said that relations with Beijing are "at a very low point." According to Joseph Wu, the PRC is increasing pressure on the Republic of China (Taiwan's self-name), using disinformation and hybrid warfare for this.
From the interview:
Pressure from Beijing is mounting. It is necessary to prepare for a final strike on Taiwan from the PRC.
At the same time, the chief Taiwanese diplomat noted that he does not directly mean the "hot phase of hostilities."
Joseph Wu:
But in any case, we need to prepare for a war with the mainland. The entire Taiwanese government is preparing for a military invasion by the PRC.
It is noted that China is increasing its influence on Taiwan's allies in the Asia-Pacific region. An example is the Solomon Islands, the state of Kiribati, and other territories of Oceania.
Joseph Wu said Taipei is calling on Australia to help Taiwan.
It should be recalled the following: earlier, the Australian media, referring to the military command, wrote that the Australian Navy is ready to send its ships to the Taiwan Strait "together with its American allies if there is a direct threat to Taiwan from the Chinese troops." At the time, Beijing said that Australia was "trying to do something other than its own business."