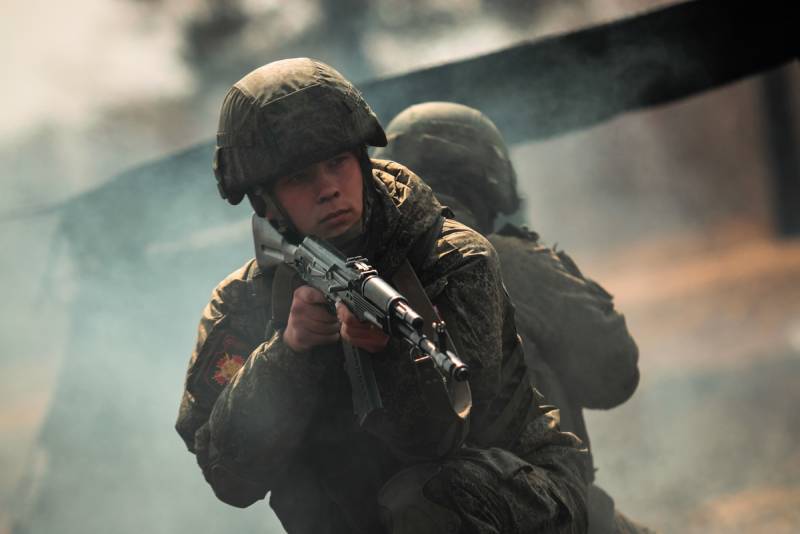 RF Armed Forces on exercises
In Lithuania, they expressed a consideration as to why Russia has not yet seized Ukraine. Pavilenis Zygimantas, the head of the Lithuanian parliamentary committee for foreign affairs, expressed his thoughts on this topic.
According to the Lithuanian parliamentarian, "Russian troops would now be stationed near Kiev, but certain factors prevented this."
P. игygimantas said that among such factors are the sanctions against Russia imposed by the European Union and the United States. Zhigimantas also added that an important factor is Western unity "in the face of Russian aggression."
Lithuanian People's Choice:
We are one now. And for Ukraine today there is no point in dialogue with Russia, which is an aggressor.
According to Zhigimantas, Russia "began to reckon with Lithuania only after the republic joined NATO."
Zhigimantas:
Only after that did the Russians begin to notice us, to take into account such a factor - the factor of our membership in NATO. And if Russia does not pursue a sanctions policy, it will continue its policy of destruction.
According to Zhigimantas, today "Ukraine is the greatest hope in Eastern Europe".
Lithuanian parliamentarian:
Thanks to Ukraine, the entire region will be saved by embarking on the path of democracy. This will affect Georgia, Moldova, and the Russians themselves.
Apparently, the Lithuanian politician himself still feels himself "democratically saved" - because of Lithuania's membership in the North Atlantic military bloc.